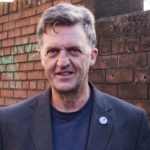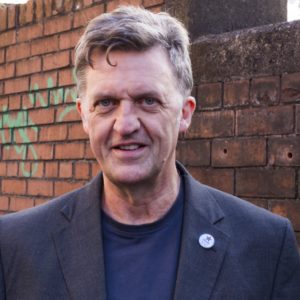 by Richie Venton
Over 7,500 Glasgow city council workers — overwhelmingly women — are set to strike next week for equal pay, after 12 years of brutal discrimination.
Staff in education and Cordia feel they've had enough of being treated like second class citizens. There are 13,000 equal pay claims already. "We've had our marches, meetings, TV appearances. The only thing left to get pay justice is strike action", as one woman told us.
The pent up rage at being paid less than mostly male workers in refuse collection — which was deemed work of equal value in the council's 2006 Pay and Benefits Review — has led to unprecedented majorities in the September strike ballots.
Nearly 3,000 Unison members in education—including learning support workers, clerical staff, early years nursery workers—voted by 90 per cent to strike. The ballot of over 2,000 Unison members in Cordia — home carers, school cleaners, catering and others — returned an incredible 99 per cent majority for strike action.
And 2,000 GMB union members in Cordia voted yes by a phenomenal 98 per cent.
As the unions announced the results, women piled in with angry, determined demands for action without delay. "The sooner the better. We need to let them know we're not taking their crap any more."
The previous Labour-run city council presided over years of pay discrimination, only granting the 2006 Pay Review under hammer blows from the unions. But as Court rulings in August 2017 and December 2017 confirmed, the pay system issued in 2006 still discriminates. In essence, women's jobs are being treated as less skilled, less valued, drastically lower paid.
As women from Cordia and the education services repeatedly state, "These are not bonuses, this is our wages, the pay we are due. We've been fighting for pay justice for 12 years. Enough is enough."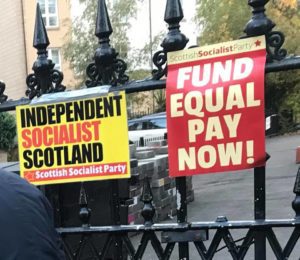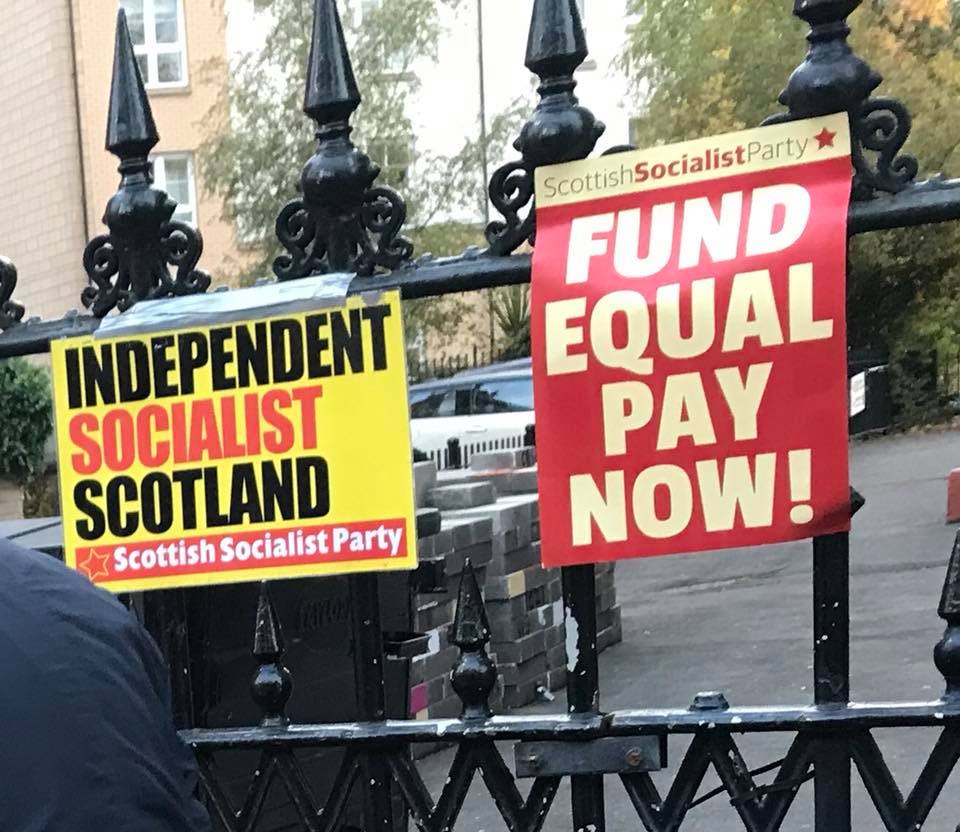 The SNP council won its seats in 2017 in part by a very clear, very public promise of settling the equal pay claims by negotiations. As Unison and GMB reps have bitterly complained, "There have been meetings about meetings, talks about talks, but no progress over the last 10 months. No solution. No offer."
The fury of women at this failure of the SNP council to 'Pay Up Now'—despite 20 meetings with the unions since January—is captured in one worker's comment: "Hundreds of women have died while we wait for the equal pay and dignity we deserve. This is nothing but stealing and cruel."
In one particularly poignant message, a woman in Unison added: "My mum recently died suddenly. She will never see the day. She waited 12 years. Not fair. Worked for them right up to her last day."
These workers need and deserve the full solidarity of every trade unionist and citizen of Glasgow and beyond. And the entire trade union movement should urgently demand the funding off the Scottish government to ensure Glasgow city council 'Pay Up Now'.
Main photo: Craig Maclean. This article was previously published in issue 512 of the Scottish Socialist Voice.