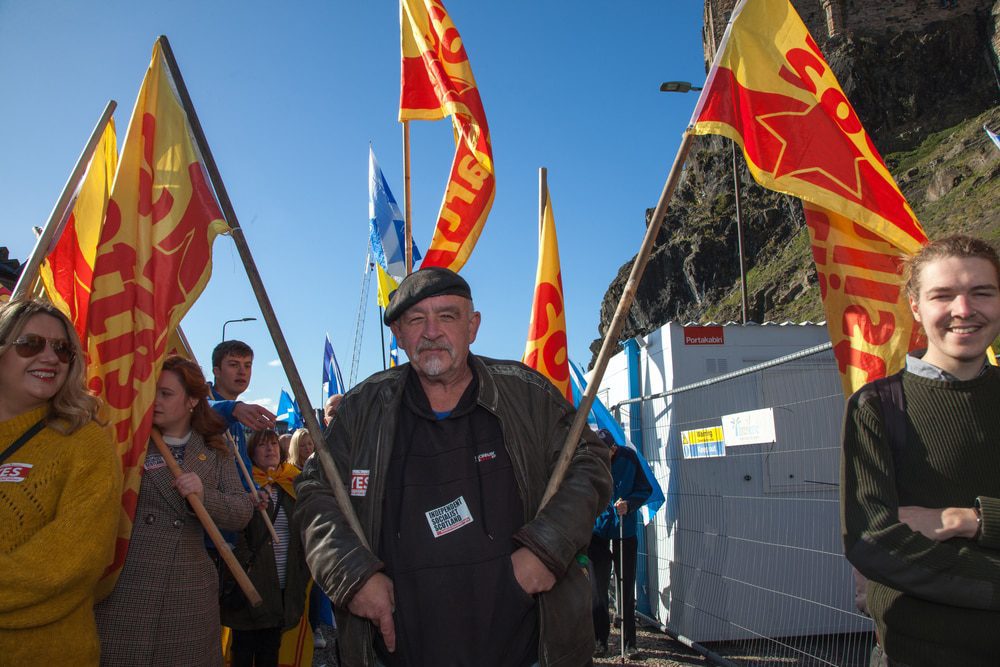 For supporting the scottish socialist party
You know that political parties represent the people that fund them. That's why we don't have or want billionaire backers and big corporate donors: we only seek our support from Scottish Socialist Party members and the generosity of working-class communities.
We know times are difficult. That's why we make sure your investment in us is an investment in you. Every penny we receive from members' subs, from generous donations, and from product sales is reinvested into our campaigning for you. Your extraordinary support provides materials, hires venues, invites guest speakers, and raises fighting funds for Scottish Parliamentary and Scottish local elections.
Thank you.
PayPal
GoCardless
One-off donations
Monthly donation
Shop
Keep supporting the SSP, and stay equipped, by visiting our online shop.