The Scottish Socialist Party condemns the vile acts of terrorism which have taken the lives of so many in Paris.
We also note that, flowing from the criminal war launched a decade ago by Bush and Blair, similar atrocities are commonplace across the Middle East and beyond.
Attempts to link the Paris attacks to the mass influx of refugees this summer is to blame the victims of Western policies for the consequences that they have visited on those who launched military interventions in the region fanning the flames of groups such as ISIS.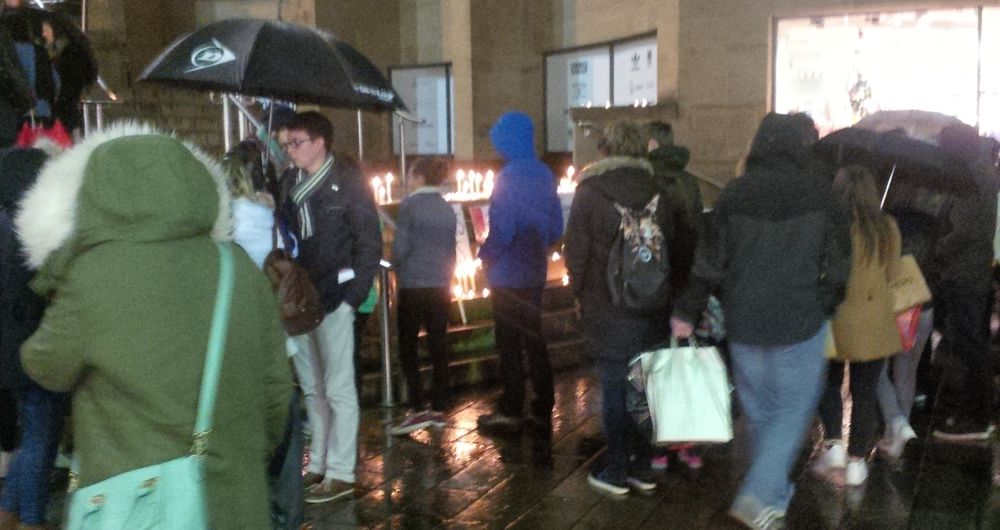 The SSP stands four square with the thousands of people fleeing war and terror and repeats without reservation refugees are welcome here.
More widely we take the view that only united international action to replace war with peace offers any hope of a way forward.
Photos by Connor Beaton