The Scottish Socialist Voice – the only socialist newspaper printed, produced and published in Scotland – is hosting a "no holds barred" forum to discuss the outcome of the election and what it means for the left.
Topics will include the next moves for the independence movement, the implications of the rise of Corbynism and what needs to be done to combat the rise of Scottish conservatism and a Tory/DUP government.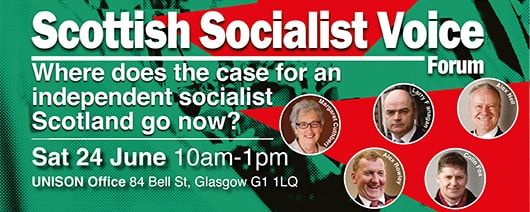 The speakers at the event underscore the urgency of the challenges posed –  they include former Health Secretary Alex Neil MSP, EIS General Secretary Larry Flanagan, Scottish Labour's deputy leader Alex Rowley MSP, leading economist Margaret Cuthbert and SSP spokesman Colin Fox.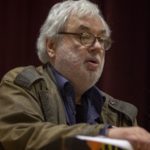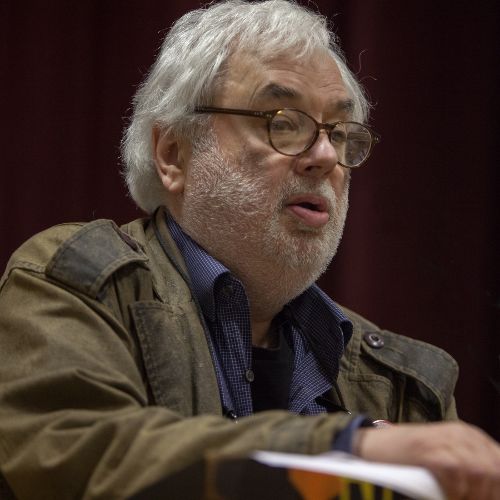 Voice editor Ken Ferguson said:
"The politics of Scotland after the general election pose challenges for the independence and socialist movements.
Why the SNP defeats? Will Corbynism revive Scottish Labour? How can the challenges in key sectors such as education, jobs, wages and housing be met? Is the Tory revival permanent or will its role propping up the May government reverse it?"
"What is clear is that the right response will only be found through frank and open discussion of the options to protect living standards and advance democracy in the teeth of a Tory government propped up by the DUP. As we raise the questions at the Forum we hope we might also arrive at some realistic answers"
The forum will be held at 10am-1pm Saturday 24th June, at Unison Office, 84 Bell Street, Glasgow, G1 1LQ.
Tickets for the event are limited and can be obtained through Eventbrite – or contact the Voice on on 07925 613145.
Main Photo: Craig Maclean – from the March Scottish Socialist Voice forum "Beyond Brexit"