The Scottish Socialist Voice forum on Saturday 24th March was well-attended, filling out the Unison Office hall at Bell Street in Glasgow. From a sharp 10am start – a strong panel laid out their respective cases.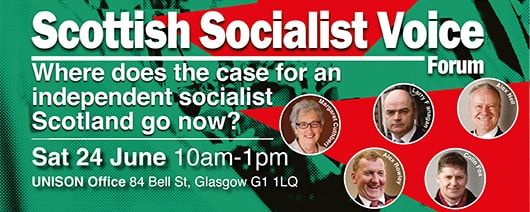 Chaired admirably by SSP executive member and Voice subscriptions organiser Christine McVicar, guests included Alex Rowley – deputy leader of Scottish Labour arguing for a federal solution, Larry Flanagan of the EIS union (approved by the EIS executive), the respected pro-independence economist Professor Margaret Cuthbert. Representing the SNP, both Alex Neil MSP and Chris Stephens MP – taking shifts.
SSP joint national spokesperson, Colin Fox provided the party's pro-independence socialist perspective from the platform.
We promised a no holds barred discussion – and questions from the floor were erudite, and often to the point. It was comradely throughout – a broad consensus of admiration for left gains made in England and Wales, but disappointment with Tory victories in Scotland, and worries about how best to press forward with independence in the face of unionist momentum and a crooked Tory/DUP coalition desperate to grip onto power.
---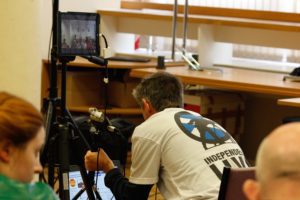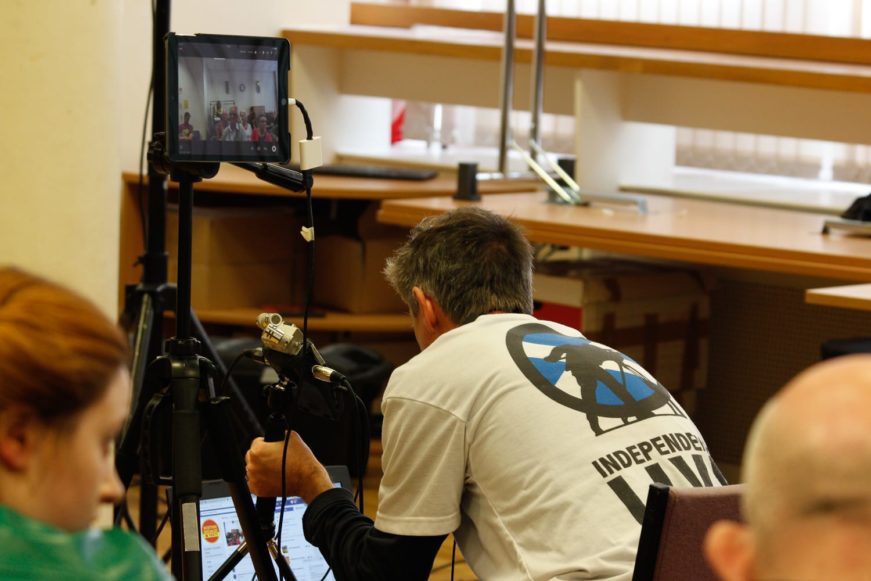 Our friends at Independence Live were there, helping immeasurably with getting video, audio and live streaming gear into place. In the nearly three years since the Scottish independence referendum, they've put on hundreds of streams and passed on expertise – and they've been a friend and ally to the SSP, broadcasting several of our conferences and events to a welcome and wide audience.
Thanks to their efforts, you can view the entire meeting here.
Until we popularise journalism vouchers, they're mostly reliant on donations, passion for the cause and crowdfunding. They're currently seeking funding for a further year, so help them out if you can.