by Pádraig Durnin
Israeli Ambassador Mark Regev is to be welcomed to the Scottish Parliament today as an honoured guest of Presiding Officer Ken Macintosh. Regev will be greeted outside by a protest organised by the Scottish Palestine Solidarity Campaign (SPSC) and the Association of Palestinian Communities in Scotland (APCS).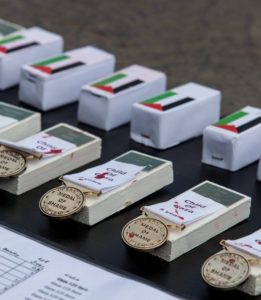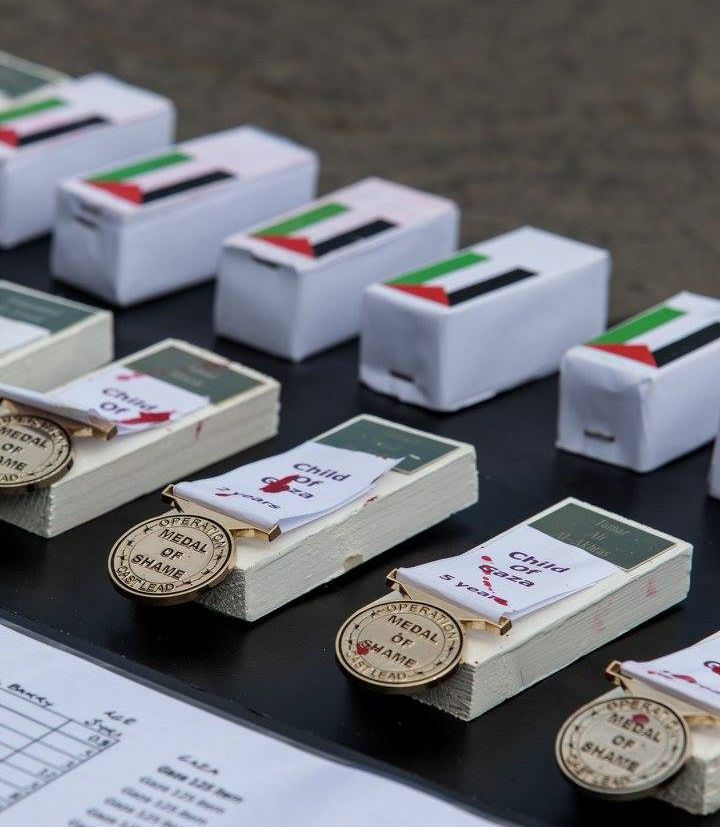 The appointment of Mark Regev as its Ambassador to the UK in 2015 marked a conscious decision by Israel to place hasbara (public diplomacy, in essence, overseas propaganda) at the heart of Israel's diplomatic efforts abroad. Unlike his predecessors, the Australian-born Regev was no career diplomat but had made his name as Chief Spokesman for the Prime Minister of Israel. A hasbarist extraordinaire, Regev was a continual presence on UK and US news channels during Israel's massacres in Gaza in 2008/09, 2012, and 2014. With an unrelenting calm, Regev would appear to rationalise and explain away untold devastation and harrowment.
There is no more appropriate diplomatic station for Regev than London. The Palestine solidarity movement in Britain has been gaining steady ground: one-by-one, trade unions had been adopting firm policies in support of the Boycott, Divestment, and Sanctions Movement; support for BDS is widespread in the student movement; Jeremy Corbyn, a patron of the Palestine Solidarity Campaign (PSC) in England and Wales has been elected leader of the Labour Party. Referring to Scotland, one Israeli diplomat said to Ha'aretz in 2012 that 'every appearance by an official Israeli representative in Scotland is like a visit to enemy territory'. Crucial to Israel's counter-campaign against justice in Palestine has been a conscious effort to reach out to sympathisers among the political class.
Mark Regev's host in Scotland, the Scottish Parliament's Presiding Officer Ken Macintosh, is no stranger to the visits of official Israeli representatives. Ostensibly meeting Regev in his non-partisan role of Presiding Officer, representing the Scottish Parliament as an institution, Macintosh's involvement is entirely consistent with his long-standing reputation as one of Scottish politics most earnest supporters of Israel, and begs serious questions of a conflict of interest.
As the Israeli Government has set aside $26 million a year to fight BDS, the pro-Israel lobby in Scotland has been invigorated.
In 2010, in the aftermath of the death of over 1,400 Palestinians in Operation Cast Lead, during which Palestinian civilian areas were used as a testing ground for the development of Israeli military hardware, Macintosh was the sole sponsor of a grotesque exhibition celebrating 'Israeli technology' at Holyrood, which was met with protests. The same year, Macintosh falsely accused SPSC of targeting Scotland's Jewish community in its opposition to Israel, claiming to have seen anti-semitic leaflets calling for a boycott of kosher food in his constituency. When it was suggested to Macintosh that he ought to contact the police, it became clear that what Macintosh had actually seen was a sticker bearing the slogan 'Free Palestine, Boycott Israel'. Glasgow Jewish Educational Forum Chair Jeremy Stein speculated that
Macintosh was motivated primarily by the hope of 'electoral advantage'
in his claimed attempt to confront anti-Semitism, rather than any anti-racist imperative.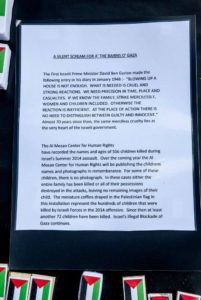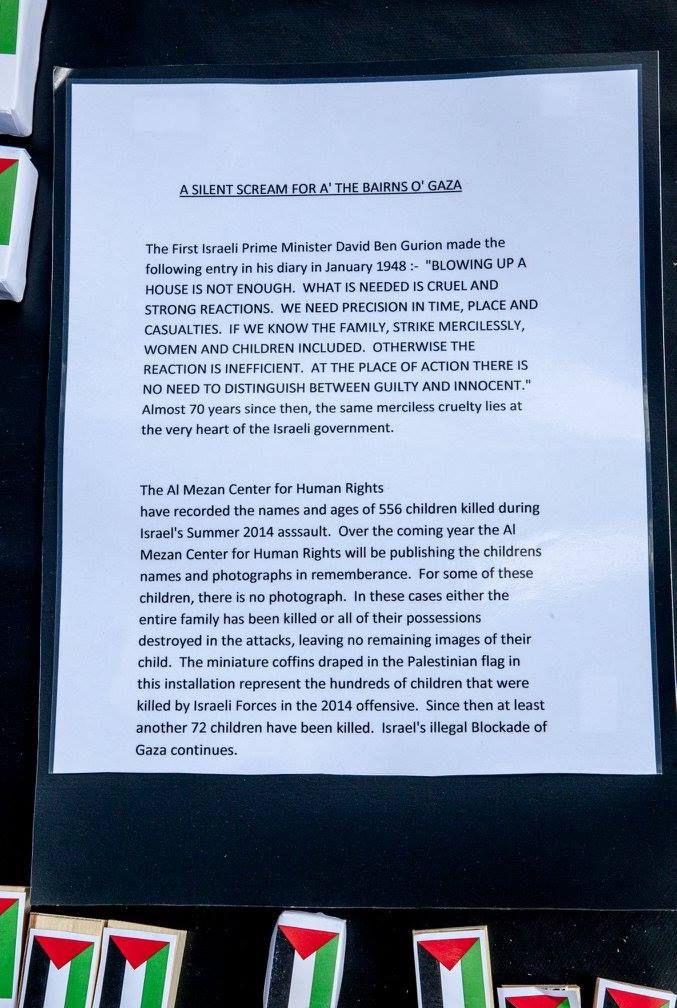 As the Israeli Government has set aside $26 million a year to fight BDS, the pro-Israel lobby in Scotland has been invigorated. Once the domain of a handful of aging activists whose clumsy manner with the media often made them an asset to the Palestine solidarity movement, it has become substantially more organised over the past two years, in particular reaching out to socially conservative Christian groups: Nigel Goodrich, a Christian Zionist who is the founder of the Confederation of Friends of Israel in Scotland, is a former Free Church lay preacher. The SNP too has become a conscious target, although this effort faced a setback last September when Sammy Stein, a new SNP member who organised a pro-Israel stall at the SNP's Autumn Conference, was disciplined by the Party for campaigning against pro-Palestine SNP MSP Sandra White in the 2016 Holyrood election.
But for all the increasingly sophisticated advocacy work of the pro-Israel lobby in Scotland, typified by Mark Regev's visit to the Scottish Parliament today and the reception he will be given by the clearly compromised Ken Macintosh, it is clear that the overwhelming bulk of public sentiment in Scotland remains sympathetic to the Palestinian cause. One only has to look at the global resonance of Celtic fans' display of solidarity during their Champions League match against Hapoel Be'er Sheva last year, and the £176,000 raised for organisations in Palestine is its aftermath. When activists take to the streets outside Holyrood in opposition to Mark Regev, they do so not just in narrow opposition to his visit but to express a deeply-held solidarity which runs counter to a British state which this year will celebrate the centenary of its complicity in Zionist colonisation in Palestine. In particular they will stand in solidarity with over 1,500 Palestinian hunger strikers who are currently facing down their gaolers in the prisons of the Israeli occupation. The grassroots swell of solidarity with Palestine is not something which can be replicated by its antagonists.
Pádraig Durnin is the education officer for Dundee Branch and a former Outreach Officer for the Scottish Palestine Solidarity Campaign.
Main photo: Craig Maclean