Colleges Scotland's national pay bargaining dispute has reached a new head. Yesterday, thousands of Further Education lecturers across Scotland were on the fourth week of strikes and these continue today. This is due to Colleges Scotland's refusal to honour the equal pay and national bargaining deal that was agreed, balloted and signed off one year ago.
The Scottish Socialist Party fully supports and stands with the lecturers, as we back all workers and such unions who seek justice. Every assault on pay or conditions – reneged deals or otherwise – for anyone in any industry narrows options for all who seek decent work. It means there are fewer jobs that you would find worth doing for pay offered and everyone ends up with fewer options for living a good life.
"We don't think the employers are committed to national bargaining; we think they're going to keep protecting their fiefdoms, as they have done in the past."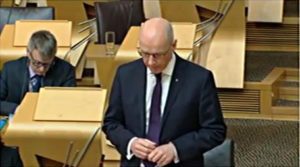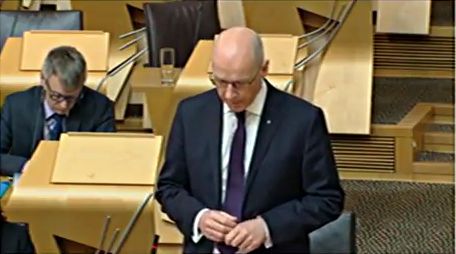 Recognising the political implications of a national strike at this crucial time of examinations and the snap general election, the Scottish Government has intervened. Deputy First Minister and the Cabinet Secretary for Education and Skills, John Swinney MSP met with representatives from Colleges Scotland and the EIS Further Education Lecturers' Association (EIS FELA) leadership on Sunday evening.
"It is an indication of the impact the strike is having that Swinney's calling all parties on a Sunday night."
Addressing Holyrood yesterday afternoon, Mr Swinney outlined his opposition to the strikes, and demanded "a robust evidence base" – in order to reach agreement. This is despite the issue of pay equalisation and national bargaining having lingered for over a decade, and evidence-gathering is rife for management quibbling and cherry-picking.
"Management are being forced into [national bargaining] by the government, and are dragging their feet, throwing a spanner in the works. And they walked out of talks on Friday!"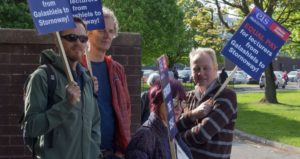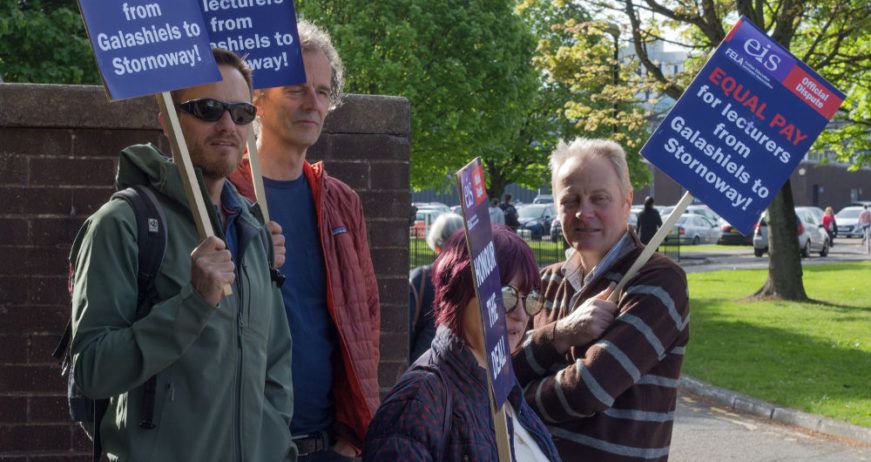 Furthermore, in his speech and subsequent questioning, Mr Swinney refused to demand that Colleges Scotland stay true to last year's deal.
"We want them to honour the [pay equalisation] deal, and then we will enter into negotiations on terms and conditions. Also, we want to know how much public money is being spent hiring a PR firm to attack and belittle us!"
On the ground, EIS FELA remains prepared to see the strike action through. From today, the EIS national strike fund will be used – and will be payable to Further Education lecturers on strike.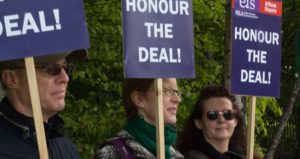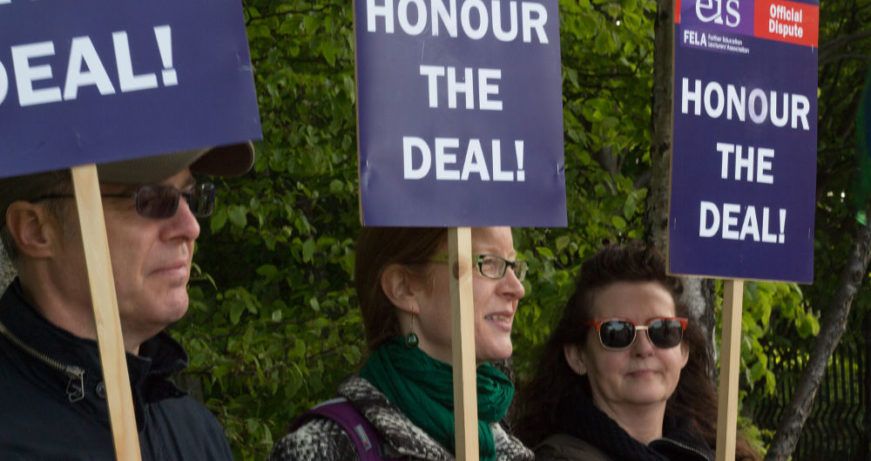 EIS General Secretary Larry Flanagan said, "This represents a substantial financial commitment from the EIS to supporting its members, and highlights our ongoing determination to continue this action for as long as necessary until colleges honour the deal that they signed last year."
"There will be no suspension of the national strike until a concrete deal is on the table. The strike remains solid."
With interview contributions (in italics) from lecturers who are on strike today.