By Ken Ferguson
Union activist, shop steward and workplace convenor Richie Venton has won a resounding victory in a hard fought contest for two Scottish seats on the UK executive of the retail and distribution union USDAW.
Richie fought the contest on a platform of progressive left demands including an immediate wage of £10 an hour and guarantees of 16 hours work to replace zero hours contracts and greater autonomy on Scottish affairs.
His second place with 17.2% in an eight way contest for two places clearly indicates the growing support for change.
Commenting on the result Richie, who is also the SSP's workplace organiser, said:
"I stood unashamedly on my record as a lifelong fighter against the grotesque greed, inequality and exploitation that is built into the very DNA of capitalism."
"I argued for hard hitting socialist measures to radically redistribute wealth away from the multinationals and multimillionaires to the working class millions who produce society's wealth."
"The foundation of my positive result is many years of organising and representing grass roots members at work which has taken the union's membership in my workplace from 15 to 70% alongside growing support for a fighting stance on issues such as jobs and pay."
"USDAW is the fourth biggest union in the UK and the retail and distribution sector organised by it includes shops, warehouses , transport and food production "
"This industry is is the second biggest employer after the NHS."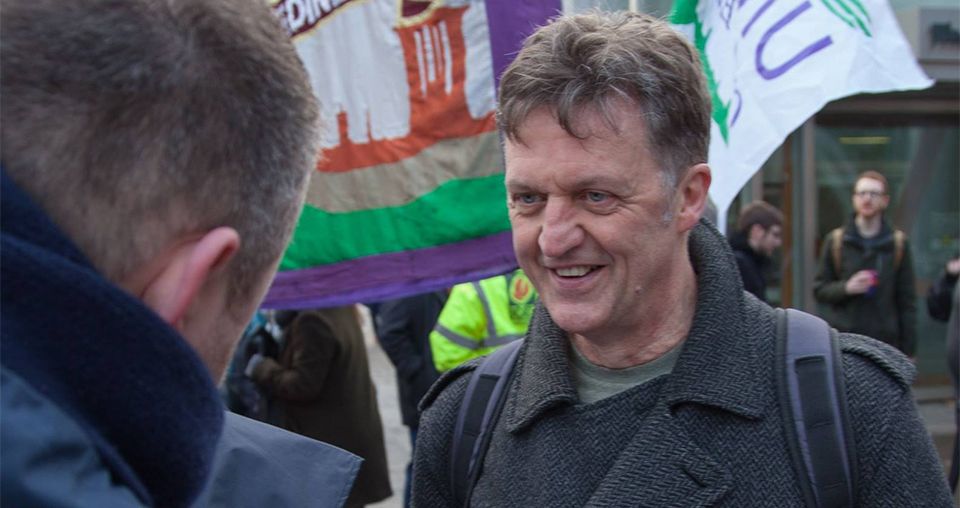 "The union has been led by a right wing Labour leadership since Adam was a boy but this needs to change if the challenges faced by our members from automation and the internet in the hands of profit hungry bosses is to be met."
So I will take this mandate from members to the NEC, to demand the fighting policies and union democracy required to take up the cudgels against attacks on workers by the Tories and profit-crazed employers.
This was a vote for change – within our union and throughout society. There'll be no backsliding on these aims on my part!
"More generally this should help refute the defeatism of some–even on the left–that the tens of thousands of increasingly casualised workers cannot be organised into and protected by trade unions. Indeed this is now an urgent challenge which must be met."