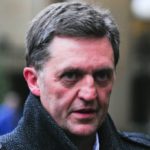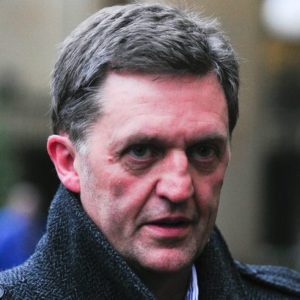 by Richie Venton, SSP national trade union organiser
Train conductors/guards in the Rail, Maritime & Transport workers' union – RMT – have just announced a series of strikes on Scotrail, starting on Tuesday 21st June. Their action – strikes accompanied by overtime bans – is designed to halt Abellio bosses in their dash for Driver Only Operations (DOO), whereby the lifesaving role of the guard is abolished.
Hot on the heels of the RMT's victory in opposition to privatisation of Scotland's west coast CalMac ferries, this is a critical battle, with terrible potential consequences for the wellbeing of the traveling public, as well as to the jobs and future wages of on-train staff.
Abellio bosses try to dismiss the risk to safety involved in their extension of DOO, and try to downplay the statistics on accidents. But accidents do happen, regardless of how often. And only a fool would call for abolition of the fire brigade service just because s/he hasn't had a fire in their house!
SSP takes sides
Just as during the CalMac struggle, the SSP has no hesitation in taking sides. We offer 100% support and practical solidarity to the RMT and its members, who displayed the level of concern they feel for the impact of DOO in the scale of vote for industrial action.
In a huge 75% turnout for the ballot, 75% voted for strikes, and 93% for industrial action short of strikes. These voting figures rip to shreds even the repressive thresholds planned by the most right wing Tories in their (anti-)Trade Union Bill. It shows the union members are not for backing down.
Bullyboy Abellio bosses
Talks between the RMT and Abellio bosses are to be held this week through ACAS. But so far, Abellio's top dogs in Scotland show no sign whatsoever of wishing for an agreement.
They've trawled and threatened Abellio staff to train up as strikebreaking scabs, mostly recruiting from amongst managers. They've bombarded RMT members with junk mail, and used Yammer and other social media to bypass the union and try to bamboozle and bully workers into submission. These tactics have backfired spectacularly, only serving to harden the resolve of the conductors/guards to resist abolition, or even dilution, of their safety-critical role.
In future articles we will post plans for action in support of the RMT members, designed to pound not only Abellio but the Scottish Government to abandon this threat to public safety.
As the RMT announced their plan of action, I spoke to MICK HOGG, RMT Regional Organiser for Scotland, about the key issues behind the strikes.
"Members have voted with the passion they feel about their safety critical role on the trains. This union is driven by the members, not by union officers. Members recognize that this franchise means profit made will be redirected into the Dutch state owners of Abellio. That shareholders are quids in at the expense of the guards' safety role.
The madness of scrapping the guards is driven by Abellio, on behalf of Transport Scotland, on behalf of the Scottish Government.
The RMT are not having it! We will fight this to the death. If it means Scotrail trains grinding to a halt, so be it. This battle is all about running trains safely, not about us wanting more money. We are fighting for members' jobs, but also for public safety.
Driver Only Operations has had its day. There's been a catalogue of incidents with passengers caught and dragged along the track, trapped between trains, crushed. The drivers should be left to do their job, drive, not look left and look right because there's no guard on their train.
The quicker this franchise nightmare and DOO madness ends the better. This is a fight to the death."
EDIT (18/06/2016): The SSP have since learned that Scotrail have turned down an offer to commence talks over the weekend. RMT have written yet again, calling on Scotrail to take the safety concerns of the union and its members seriously and to get back rack round the table.
The programme of industrial action is thus:
Strikes
0001 hours and 2359 hours Tuesday 21st June 2016
0001 hours and 2359 hours Thursday 23rd June 2016
0001 hours Saturday 25th June 2016 and 2359 hours Sunday 26th June 2016
0001 hours to 2359 hours Sunday 3rd July 2016
0001 hours to 2359 hours Sunday 10th July 2016
0001 hours to 2359 hours Sunday 17th July 2016
Action Short of a strike (Overtime Ban)
0001 hours and 2359 hours Wednesday 22nd June 2016
0001 hours and 2359 hours Friday 24th June 2016
0001 hours on Monday 27th June 2016 and 2359 hours Saturday 2nd July 2016
0001 hours on Monday 11th July 2016 and 2359 hours Saturday 16th July 2016
0001 hours on Monday 18th July 2016 and 2359 hours Saturday 16th July 2016
Main photo copyright: Derek Hoskins – Creative Commons 2.0