SCOTTISH SOCIALISTS CONDEMN IKEA SACKING OF RICHIE VENTON IN COVID SAFETY DISPUTE
Scottish Socialist Party National Cospokespeople Colin Fox and Róisín McLaren today condemned IKEA's sacking of Richie Venton and attacks on sick workers' pay.
They said:
The brutally engineered sacking of Richie Venton by IKEA in the midst of a dispute centered on Covid safety and sick pay has met with a tsunami of solidarity across the length and breadth of the UK.
Leading trade unionists, union branches, politicians and thousands of members of the public have inundated a campaign website petition backing Richie and condemning moves to weaken sick pay for his fellow IKEA workers.
This a striking tribute to our comrade's unequalled record over decades of solidarity work supporting workers in struggle as the thousands of supportive messages show.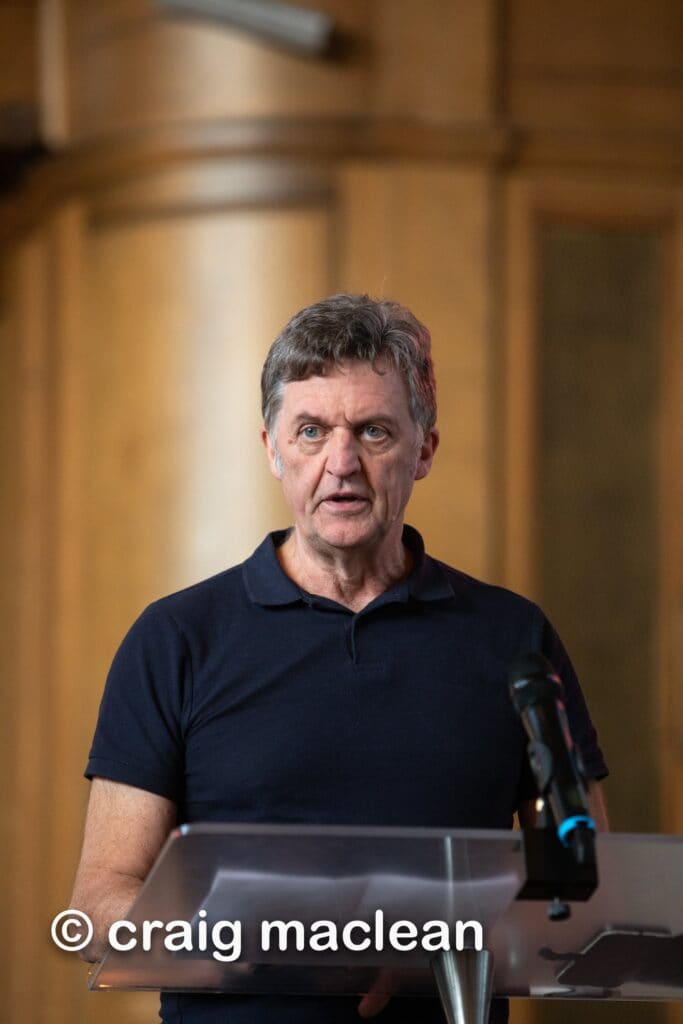 These responses are both a reaffirmation of basic solidarity with a victimised trade unionist and with workers facing dangerous cuts in their conditions but also reflects a growing unease about the way working people are increasingly forced to carry the cost of defeating the virus.
New signs of this approach emerge daily as a growing list of firms slash sick pay and leave invariably poverty-pay workers to live on basic government sick pay of £95 a week.
Indeed the contradiction between the economic impossibility of living on £95 a week while isolating and the pressure to protect others forced the Johnson government to bring in a support payment for self-isolators of a princely £13 a day!
As those backing him recognise Richie's sacking on a trumped up charge of "breaching confidentiality" is a blatant attempt to remove a highly effective shop steward (IKEA Braehead has the biggest density of union members in IKEA the UK, by a country mile) and to clear the field for the gathering attacks which have unfolded with his sacking.
The full details of the IKEA attacks can be found at reinstatericheventon.com and right now this is the cutting edge of a battle to rebuff the soft-focus imaged firm's slashing attacks both of workers' conditions and on basic trade unionism.
However while this is the essence of the current dispute there should be no illusions it is the work of one rogue employer.
As the furlough scheme ends and thousands face the dole the current wave of attacks on jobs and conditions is set to become a flood tide which will toss millions out of work and empower bosses to slash pay and conditions of those who remain.
The trade union movement has raised the slogan "an injury to one is an injury to all" and the truth of that is harshly spotlighted by the carefully engineered sacking of Richie and the attacks on his co-workers.
As throughout history, we need maximum solidarity to defend Richie and the IKEA workers both as an immediate demand and as a warning to other employers gearing up to launch similar attacks.