The INTERNATIONALE tartan
The title for the design is taken from "The Internationale" – the historic anthem of those ordinary, decent people who seek a better life for all – and is intended to provide a common identity for democratic socialists worldwide in keeping with the concluding line of the chorus:
"The Internationale unites the human race"
The colours have been chosen to reflect those linked to the worldwide socialist movement.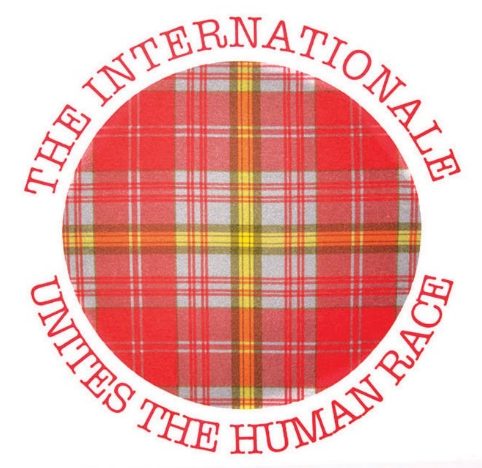 ---
Designed, woven and made in Scotland from 100% lambswool.
Registered No. 11376 on the Scottish Tartans Register.
Photo: Craig Maclean