by Paul Holleran
The future of local newspapers in Scotland is now officially seriously at risk and with it further erosion of democracy and holding to account of the people in power. The National Union of Journalists (NUJ) are embroiled in talks with Johnston Press, one of the largest owners of newspapers in the UK. They recently announced a threat of closure of around 24 titles in Scotland alone, with papers from Arbroath to Hawick at risk.
Drastic steps were required to keep them open it was stated or closure would follow within a few years for most and immediate cessation of trade for two or three of the titles. The union is negotiating to keep the newspapers alive, but don't accept that closure would be a final solution.
The setting up of co-operatively owned structures to take over the running of these, many historic titles, has already begun.
Long term plan
Early talks with other co-operative and independent newspapers began immediately to see what templates existed that could be relevant if needed. Shared information from small independent owners who see their titles as community assets has already been invaluable for the union in drafting a long-term plan.
A major measure of any functioning democracy is the state of its media and anyone looking closely at the newspaper and broadcasting industry in this country would be rightly concerned about the current position of the fourth estate in particular. However, the ownership of the press has long been an issue for workers and consumers and the alternative examples that currently exist are good models to follow.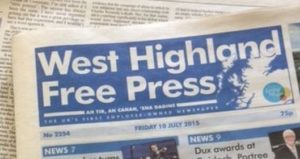 The recently set up Hawick News by former Johnston Press journalists has been a success in its first year. While the West Highland Free Press has been successfully operating as a community asset for over three decades on Skye.
While the industry is clearly in decline it is not as newspaper proprietors would have us believe, in that the papers are still profitable for their owners, but not pulling in as much revenue as they used to.
That is maybe the crux of the matter.
How much money do papers have to make to encourage publishers to keep them alive?
At recent meetings with Paul Wood, Managing Director at co-operative style run The West Highland Free Press told the NUJ that his company set a minimum target of 1 per cent profit per annum.
Their view was that their title was a community asset, a cornerstone of their local democracy and a minimum target of 1 per cent profit once costs are taken out. This is a genuinely independent media outlet paying decent salaries but not obsessed with delivering for shareholders to the detriment of the journalism.
The NUJ in Scotland has placed this issue firmly on it's agenda with a now urgent approach to exploring different models for press ownership and development in this country.
We have looked abroad to bad and good models and this year engaged with Robert McChesney, an American professor who specialises in the history and political economy of communication and the role the media plays in democratic and capitalist societies.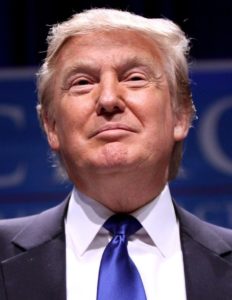 At a conference in Edinburgh this year he warned as to the future of democracy being undermined, a situation running parallel with the decline of local and national newspapers and media. He linked the rise of Donald Trump with the demise of newspapers and the corresponding lack of accountability by the US press. The NUJ as a trade union will fight for its members, to retain jobs but also fight for journalism and the rights and opportunities to hold power to account.
It is clear that the numbers of journalists in each newsroom cannot be reduced any further without causing very serious damage to the substance of the titles and also the health of staff. And that battle is well underway.
The very existence of some local newspapers is now seriously at risk and steps need to be taken at government level to work with the NUJ and communities to put in place mechanisms to protect all titles from closure.
Potential for growth
The potential for growth of local media is there within communities, particularly hard hitting investigations into issues like the impact of austerity, health and safety, corruption or the environment.
Not to mention the question of self-determination and the constitution which has enthused citizens of various generations in the last four or five years.
At the end of March, a one day conference in Edinburgh organised by the NUJ explored the future of news.
Concerns were expressed about the future of jobs and titles but the reality is that it is becoming a real threat.
It is not acceptable to close local newspapers and alternatives need to be provided. Large companies like Johnston Press, Trinity, Newsquest can't be trusted with the long term sustainability of newspapers but a different future is possible and that battle has begun in earnest.
Paul Holleran is the Scottish Organiser for the NUJ.
This piece was previously published in issue 497 of the Scottish Socialist Voice – Scotland's only fortnightly socialist newspaper produced, printed and published in Scotland.
---
Is a healthy local press important to you and your community? Could alternative models of ownership and non-profit, co-operative systems of funding and governance improve it? Let us know!