The doublespeak of the Tory-led coalition started before the general election. "We will protect the most vulnerable" stated David Cameron. Usually these words were accompanied by pictures of his son Ivan. I shall not bring this wee boy into it, but for all of us parents of children with disabilities, we know that we have become more compassionate towards others. I am surely not alone in hoping that Cameron understood our daily struggles. Unfortunately, we were lied to. Cameron and his Department of Work and Pensions generals: Iain Duncan Smith and Esther McVey seem content to dismantle the welfare state – and all the supports the most vulnerable depend on.
Esther McVey recently announced even before the rollout commenced that 300,000 people with disabilities would lose their entitlement to benefit with the introduction of PIP or personal Independence Payment. This replaces DLA which was ironically introduced by Thatcher 's government. When this was first mooted it was supposed to be a fair and non biased assessment. The main rollout will now begin after the general election and will be a major election issue. The Tories fear that UKIP may win more votes, therefore pandering to the right wing views of the home countries of fortress little Britain is good politics.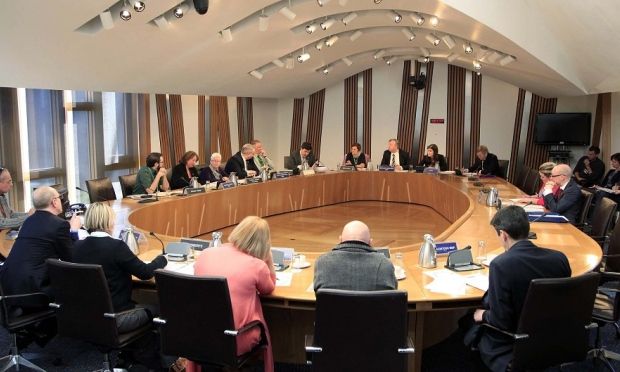 The truth is that these people live in a cosy bubble of cognitive dissonance. Esther McVey refused to come to Holyrood to explain why foodbank use is escalating. Instead her mandarin Neil Couling gave evidence to the Scottish Parliament's Welfare Reform Committee. According to Couling, poor people use foodbanks not because they are hungry but "to maximise their economic potential", the implication like rich people, they are milking the system. Benefit sanctions are not a cruel and unusual punishment but "a jolt". Of course, Couling was only uttering the words of his masters who are desperate to hold onto power and benefit their rich friends. These are the only people to make money in these austere times.
The rest of us survive or get by. I am not alone in expressing my fears. Many charities have began to express their fears on how these cuts will impact on people with disabilities. What about those who love and care for them. If people loss PIP their family who care for them will also lose their entitlement to Carer's Allowance. It is not just the individual but their family who will bear the brunt. God bless the Con-Dems for placing women and children, and people with disabilities and those who care for them in the firing line yet again. Our lives are fragile enough already without this.  It also declares that many people on disability benefit are fraudsters when we know this is nothing more than right-wing rhetoric of divide and conquer.
Still this time the masks are off. They are not even pretending or hiding that the new tests are all about robbing people of their entitlement to benefit which makes the challenges they face due to disability and ill-health even more difficult to manage. I know independence is not a Shangri-La. We will have to work hard to make it the place that is the kinder fairer society for all of us. However the SNP have promised to end work capability assessments – that is a start. Isn't it? Remaining in the UK where people with disabilities continue to be scapegoats fills me with dread. Let's break free in September and create a Scotland that is a beacon of hope. Where no one is left behind.
I dare to dream.