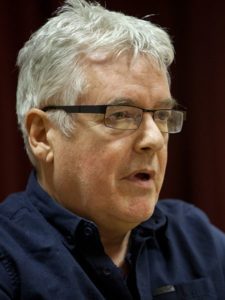 The Scottish Socialist Party is pleased to republish the case for nationalised rail – written in 2004, prior to the 10 year ScotRail tendering process driven forward by Jack McConnell's New Labour devolved administration.
The Rail, Maritime and Transport Workers union helped us publish the pamphlet – and much of it remains a valuable contribution to the debate for nationalised rail to this day. It was written by former SSP policy director Alan McCombes, and features a foreword by the late RMT general secretary – Bob Crow.
The Sunday Herald reports today that Scottish Transport Minister Humza Yousaf is preparing a public sector bid, when the contract held by Dutch firm Abellio ends. This is to be welcomed – a break from conservative privatisation dogma – removing naked profiteering from decision-making processes.
[x_pullquote type="right"]Putting profiteers in charge of railways was like handing over control of the Blood Transfusion Service to Count Dracula.[/x_pullquote]We believe, given the repeated failures by Abellio, that they should be stripped of the contract at the five year break point. These include large scale punctuality failures over the past two years (and sucking up yet more public money into reversing them) and trying to impose far more unsafe driver-only operated (DOO) trains. In this DOO dispute, ScotRail were met with strong resistance from the RMT, and
wholly backed by the Scottish Socialist Party
.

We take the view that the best future for service delivery, finance, staffing and industrial relations is for the rail service to be nationalised as a public good, and that it must be done as soon as possible.
Download the pamphlet, and enjoy.