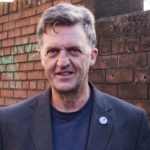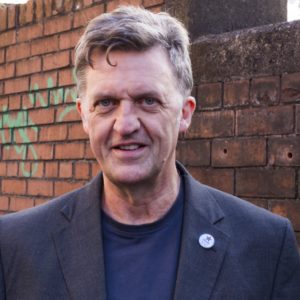 by Richie Venton
Christmas is seen by all as a time for rest, escape, family life, a bit of indulgence – regardless of which religious belief or atheist views subscribed to. A time of comfort and warmth in the deep mid-winter, rooted in pagan rituals of light and food amidst darkness and hunger. But capitalism has transformed it into a debt-fueled spending spree, a binge of commercial consumer spending to feed the insatiable appetite for profits for big business. And it's workers who suffer the downside.
Christmas 2016 is no exception. Capitalist exploitation carries on regardless of the 'season of goodwill' – a quality noticeable for its absence on the part of many employers, or the media outlets that lash out with venom at workers who dare to resist being deprived of even basic rights at Christmas, or indeed all year round.
Spare a thought for all those hundreds of thousands of workers who get barely any break over the festive season, but are then vilified as wreckers, the architects of mayhem, when they dare take action to improve their lot.
'Happy Christmas – That's me off to Work!'
In 2014 (the latest available figures) 365,000 retail workers had to leave their families and work on Boxing Day.
For many, that meant enormous taxi fares due to the lack of public transport. For all of them, it meant being deprived of family time, especially when so many of us have two sides of a family living hundreds of miles apart. I have first-hand knowledge of this, with some of us facing a choice of either working until 3 or 4 in the morning of Christmas Eve, or else starting at 10pm on Christmas Day, to restock the store so it can open on Boxing Day.
And in recent years, retail workers won't even get a premium payment for doing such anti-social hours, as big companies boast about granting miserly hourly pay increases, or of being 'living wage employers', but rob back all or part of those wage concessions through abolition of double-time and time-and-a-half.
No wonder 140,000 people so far have signed a Petition demanding a ban on shopping in big stores on Boxing Day, to reduce the exploitation of retail workers.
Would our worlds collapse if there was no shopping on Boxing Day?! The frenzied festival of shopping for those 'must have' items is totally unnecessary, based on manufactured 'needs' which turbocharge the sales volumes and profit margins of a mere handful of national and multinational companies.
And in many cases they open primarily because their competitors are open, regardless of the level of footfall. It's another expression of the harmful lunacy of capitalist competition, at the expense of totally distorted work/life balance for a vast army of workers.
Solidarity with Argos Drivers and British Airways cabin crew
Another much maligned group of workers right now are delivery drivers with Argos, because they have been provoked into a 72-hour strike on 20 December at Argos' central distribution centre in Staffordshire. Visions of those iPhones, iPads, Xboxes or books not arriving for family and friends on time are being painted by the media to cudgel the drivers into public isolation and surrender.
They voted by an 83% majority to take this action after trying in vain for two years to be paid the Christmas holiday pay they're owed. On average each driver is owed £700, because Argos wasn't complying with legal rulings that spell out holiday pay should include overtime pay and nightshift allowances – what's called 'holiday average'.
Their union, Unite, are justifiably demanding two years' backlog in holiday pay, and are making the perfectly reasonable demand that it should be paid in time for workers' Christmas. The company bosses' response is a mixture of bloody intransigence, simultaneous attempts to play down the impact the strike will have – with talk of 'business as usual' – and vitriolic outbursts to the workers as if the action will collapse modern civilisation. They can't have it both ways!
Additionally, British Airways cabin crew – also represented by Unite – have voted overwhelmingly for strike action. Their dispute is straightforward – around 4,000 staff who have joined the airline since 2010 on "Mixed Fleet" contracts. These jobs were advertised with pay between £21,000 and £25,000 but, in reality, start at just over £12,000 plus £3 an hour flying pay!
A recent Unite survey found that half of Mixed Fleet staff have taken on second jobs to make ends meet, and more than two-thirds were going to work "unfit to fly" because they could not afford to be off sick.
Some even admitted they were sleeping in cars between flights, simply because they could not afford the petrol to get home. This is the reality of low-pay Britain, filled with capitalist Scrooges.
What those who condemn any group of pre-Christmas strikers blithely ignore is the fact that taking such action hammers the pockets of the workers involved. Strikes are not a board game for family gatherings; they're a last resort, an attempt to right wrongs by withdrawal of workers' labour.
Support Crown Post Office strikers
That equally applies to the 4,000 Crown Post Office staff, members of the CWU union, who've declared five days of strikes up to Christmas Eve.
They are sacrificing five days' pay to try and stop privatisation of at least the 60 biggest of the 300 Crown Post Office branches, with the loss of 2,000 jobs; the forcible removal of the Final Salary Pension Scheme from half the 6,600 workforce, with cuts of at least 30% to their pensions on retirement; and the very existence of the Crown PO network which so many people rely on for daily services.
These workers have tried to forced meaningful negotiations out of their employers for months, staging several previous strike days, and deserve the full solidarity of us all as they face a cold Christmas on the picket lines.
Strike Ban on the Railways?
But if these workers have been accused of causing mayhem, the railworkers on Southern Rail have been declared Devils incarnate, the biggest threat to civilisation since Satan was in Primary 2.
Members of ASLEF and the RMT are both striking to end the carnage of passengers' safety by the profiteering vandals of Govia, the French-owned franchise-holders on the UK's biggest, busiest rail network.
Unity in action of those who work (or want to work) for a living is fundamental to winning a better world.
In their hunt for profit, and their desire to carry out the bidding of the Tory government, Govia has caused meltdown on the railways as they try to impose Driver Only Operations (DOO),
in a similar vein to Scotrail
. They refuse to negotiate, arrogant in the knowledge they have Tory government backing in their attempts to smash the unions and impose life-endangering removal of guards.
In response to the current 3-day strike, Tory Minister Chris Grayling has entered the fray with talk of 'seriously considering' a ban on the right to strike on the railways.
He simultaneously dismisses the strike as "pointless" – in which case why bother banning it?! – and laments the fact: "I can't step in to stop people striking. It is, unfortunately, a lawful strike." He's forced to concede the latter point after Govia failed in their attempts to declare the action illegal through Court action.
Dictatorship of Capital
The right to strike – to withhold your labour – is the most elementary human, democratic right that any worker should enjoy.
But rather than examine why workers have been prepared to lose numerous days' pay for a dispute that has nothing to do with pay rates, or pensions, but public safety, the Tories wade in with threats of a ban on the right of workers to withdraw their labour. When such dictatorial laws are applied in other countries, the Tories are willing to condemn these regimes as 'communist dictatorships' or 'banana republics' – unless, of course, these dictators are their trading partners, or partners in war crimes against other peoples – as they did with Pinochet's Chile in 1974, or Saudi Arabia today.
Defend the Right to Strike
The right to strike – to withhold your labour – is the most elementary human, democratic right that any worker should enjoy. And whilst Britain – the self-styled mother of parliamentary democracy – has never enshrined this right to strike in the constitution, an outright ban in the rail industry would be the first step towards outright, undisguised dictatorship by capital, a modern form of slavery.
Strife Between Classes in the Season of Goodwill
Amazon workers sleeping in tents in the woods outside the Dunfermline plant because they can't afford the fares to get to work in this hell-hole of humiliating conditions on the wages Amazon pay them; retail workers deprived of a full Christmas break with their families; Argos drivers losing wages to win two years' holiday back pay they're entitled to; Post Office staff braving the elements in defence of jobs, pensions and the very survival of the public service they provide; air cabin crew paid so little they can't get home; railworkers being demonised and threatened with forced labour under a Tory strike ban… welcome to Christmas 2016, the season of goodwill!
Workers' Rights are not Just for Christmas!
The public inconvenience caused by strikes on the railways, delivery vans or Post Offices – or even the demand for shop shutdowns on Boxing Day – are being exploited by the media to try and whip up enmity between different sections of the same working class.
A Christmas Carol
Hark! The herald angels strike
Sod the Tories – on yer bike!
Hell on earth and in the skies
Greed and cruelty reconciled.
Joyful, all ye workers wise
Join the picket – seize the prize!
While the Amazon terms are bent:
"Christ is born in a tent"
Hark! The herald angels strike
All ye workers – go hitchhike!"
Passengers against railworkers; consumers against delivery drivers; shoppers against retail workers.
But the real point all this should highlight is entirely different: the utter dependency of society on working class people, regardless of which occupation, skills grade, colour, national origin, gender, or sexual identity. And unity in action of those who work (or want to work) for a living is fundamental to winning a better world.
Society only functions because of the collective efforts of the working class.
And class is central to the nature of society, as much at Christmas as during the rest of our lives under capitalism.
Workers' rights are not just for Christmas – but it'd be a good start!
Main Photo: 松林 L from Toronto, Canada [CC BY 2.0]