Slightly earlier than the demo banners above anticipated, the Scottish Government have announced their preferred bidder for the West Coast – keeping Caledonian MacBrayne ferries public. The Scottish Socialist Party welcomes this announcement. We oppose all privatisation and rent-seeking capitalism.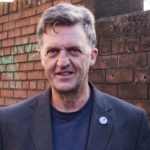 Richie Venton, the SSP's national workplace organiser celebrated: "This is a victory for united, militant and determined action by the unions – in particular the RMT – without which the shareholders of private sector bidder Serco would have been rubbing their hands in glee, drooling at the prospect of guaranteed profits from this lifeline service.
"The SSP can honestly join in on the RMT's celebrations, having made at least a modest contribution, giving public platforms and publicity to the RMT's case when the other parties ignored them, and joined in their protests on the streets, on their picket lines, and in their postcards campaign aimed at MSPs – especially through the Ayrshire SSP branch.
"We will do the same in the looming battle to stop Driver-Only trains being imposed, whilst persevering with our common cause of democratic public ownership of all forms of transport.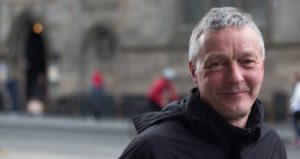 Colin Turbett – Ayrshire SSP and Executive Committee member noted: "This is the outcome we wanted and Ayrshire SSP are proud to have been active in support of the RMT campaign to keep CalMac public from the start. We ensured that their postcard campaign that brought public opinion to bear on our SNP MSPs got to the public in Ayrshire. Well done to the RMT who refused to lie down and kept the pressure on the politicians all the way to the wire – including industrial action last Summer to protect their terms and conditions. I am proud that our solidarity was repaid by way of support from the RMT during our recent election campaign in West Scotland.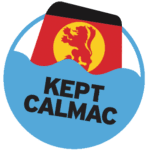 "Hopefully the SNP will realise that the overwhelming public support they seem to enjoy is conditional upon them delivering policies that are in the interests of the people of Scotland – rather than those of big business. That is a contradiction in their politics that might result in cracks in their support as time goes on: you can't look after both these interests at the same time as we see with crumbling PFI schools.
"The war against the privatisation of our public assets goes on."