This article was first published in the Scottish Socialist Voice, 12 February 2023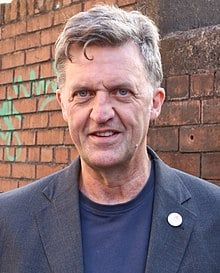 By Richie Venton, SSP National Workplace Organiser
Local communities and council workers face carnage as councillors meet to set budgets for 2023/24. Devastating cuts to local jobs and services are on the agenda, with neither the Scottish Government nor councillors of any of the mainstream parties offering even a glimmer of readiness to fight for the funds off Westminster required to prevent this slaughter.
In a comprehensive survey of Scotland's 32 councils by the BBC, a combined funding gap of £700million was discovered, ranging from £7million in Borders to £120million in Glasgow, with other bleak examples being Edinburgh (£70m); Aberdeen (£53m); West Lothian (£47m); Highland (£40m), and Renfrewshire (£35m).
Rather than rise on their hind legs to fight for the funds to fill these gaps, a spineless conglomeration of SNP, Labour and Green party councillors are debating how many jobs and which services to slaughter, at terrible cost to local communities and workers.
Cuts and Closures
Let's take just some examples of what is being considered in the looming council budget meetings: North Ayrshire may shut the Arran outdoor education centre; Clackmannanshire cut school transport; Midlothian slash music tuition; Inverclyde close Greenock sports centre and Port Glasgow swimming pool; West Lothian shut West Calder library; and Falkirk dump ageing buildings onto local communities, burdening them with the cost of drastic repairs, including to gyms, recreation centres and a ski centre.
One of the headline grabbing proposals comes from Glasgow City Council, where the SNP/ Scottish Green Party coalition are looking at the option of cutting 800 teaching jobs, plus 100 support for learning staff, alongside early closure of primary schools on Fridays – with the aim of slashing £51million off the education budget. That is at the heart of their planned £68million in cuts, which would devastate the lives of the most disadvantaged children, with potential plans to reduce child psychologists, monitoring programmes, and support for those with dyslexia. Midlothian council is another example considering a similar route, with potentially 174 teacher job cuts.
In response, the Scottish Government has threatened unprecedented intervention, including legal action, to prevent any cuts to the current levels of teaching staff, with Education Secretary Shirley-Anne Somerville writing to local authorities threatening to claw back cash off council budgets.
Ping Pong Between Blinkered Politicians
In this blinkered game of ping pong between two sets of politicians with no bigger vision on how to solve the crisis, COSLA replied "this means significant cuts have to be made in other areas that support children, young people, families, and our communities."
One of Nichola Sturgeon's closest allies, Glasgow City Council leader Susan Aitken, has accused the Scottish Government of meddling and "treating councils as a delivery vehicle for national priorities at the expense of local needs."
In an unprecedented spat, two SNP leaders of COSLA, Katie Hagmann and Tony Buchanan – COSLA's spokespeople for resources and children and young people, respectively – have declared that the Scottish government's intervention "is an unnecessary and unwanted attack on our democratic mandate as elected politicians in our own right. We are seeing potentially unworkable propositions foisted on us without prior discussion or consultation with local governments."
Real Terms Funding Cuts
This open, public division between SNP politicians arises from the fact the Scottish Government claims to have given local authorities an additional £570million in funding for this year, whereas council leaders – from all parties, including the SNP – respond that with inflation, rising social care costs and ring-fencing for national priorities, only about £40million remains, giving them no wriggle room.
The Institute for Fiscal Studies calculates that when new and expanding responsibilities laid on the councils by the Scottish Government are considered, "grant funding for Scottish councils is set to fall by 0.8% in real terms this April. Even if Scottish councils were to increase their Council Tax rates by 5% in April their overall funding would still fall by 0.3% in real terms."
Neither Cuts nor Council Tax Rises!
Income from Council Tax only accounts for 13% of overall local authority funding; the vast bulk comes from the Scottish Government, which in turn has a shoddy track record of simply devolving the austerity cuts issued by Westminster.
So it would require astronomical increases on Council Tax bills to even begin to close the gap. To illustrate this point, Glasgow City Council admits to a £68million black hole this year (or £120million in their reply to the BBC survey) but a 5% increase to Council Tax bills would only generate an additional £12million.
The Scottish Government has justifiably declared "we have suffered a decade of austerity because of UK government cuts equating to £18billion."
Defy the Tories: Set 'No Cuts' Budgets!
Absolutely! The question is, what are they going to do about it?
Since 2010, a succession of SNP majority and minority governments – propped up in their budgets by the Scottish Green Party even prior to them forming a coalition in September 2021 – have simply flung themselves down on their bellies in the face of these Westminster Tory cuts, and devolved the devastation to local authorities, NHS boards, FE colleges bosses, and the likes.
With the same spinelessness, local councillors across Scotland have implemented the cuts passed on by Holyrood with barely a whimper.
Now this year, the scale of the austerity has led to public rows between local and Scottish political leaders, but with neither of them proposing the alternative of defying all Tory cuts and mobilising the population to win back some of the £billions stolen by the Westminster butchers.
Since our formation in 1998, the SSP has persistently fought for this anti-cuts alternative, on the streets, in local authority trade unions, at public meetings, on demos at council budget meetings, and in elections. The SSP is determined to unite with fellow trade unionists to demand 'No Cuts' Defiance Budgets in every council. And for the Scottish Government even at this eleventh hour to halt their devolution of Tory butchery, and to instead demand back the funds required to save every job and service – leading the Scottish people in a struggle to win back some of our stolen £billions from Westminster.
Instead of picking fights on issues chosen by Westminster, if the Scottish Government itself set a No Cuts budget and combined with public sector unions and local communities, an almighty movement could be built to shield Scotland from the devastation dictated by a Tory government with absolutely no mandate to rule and ruin.
Axe the Council Tax – Tax the Rich!
Alongside this stance, the Scottish Government which won the popular vote by declaring itself to be anti-Tory and anti-austerity, should rush through emergency legislation to scrap the unfair, hated Council Tax and replace it with a system based on ability to pay, such as the SSP's Scottish Service Tax.
The latest calculations we have on this income-based tax for local services prove that at least 75% of people would pay less than they do under the Council Tax, but the rich would pay vastly more, and the net result would be about £4billion raised per year as opposed to £2billion from Council Tax.
That one measure would shield the working class from every job cut, pay cut, and service cut currently being threatened by the mainstream parties at local and Scottish Government levels.
There is an alternative! But it requires the political will to defy the Tories, and the Scottish Socialist Party is ready and willing to unite with others in pursuing that alternative to the choices of different poisons on offer from the array of mainstream politicians squabbling over which cuts to carry out.