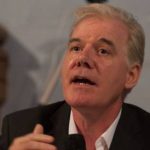 by Bill Bonnar
The Scottish Socialist Party believes that the only way to tackle Scotland's housing crisis and to meet the long term housing needs of the people of Scotland is through a massive expansion of social housing.
Decades of government cuts in housing support to local authorities, combined with the fiscally ruinous right-to-buy policy, and a host of other capitalist measures have driven people into mortgage-based home ownership and the private rented sector. This has condemned hundreds of thousands of families to life sentences served out in dilapidated housing schemes.
Only by reversing these trends can we resolve the problems. The private sector has never been a solution; it is a large part of the problem. If we were to sum up the SSP's approach to housing policy, it would be:
Housing is a social need and should not be a source of profit.
Scotland's housing needs are many and complex. There is a general lack of affordable, good quality social housing, from Stornoway to Stranrar. Considerable investment is also needed to adapt housing, to make it fit for the needs of Scotland's growing elderly population.
Much of the private rented sector is unregulated and makes up most inferior housing stock. Many such areas are simply slums. This is the reality of 21st century Scotland.
For those who choose to become homeowners, many are bought with crippling mortgages, tied to dog-eat-dog Thatcherism: where a missed mortgage payment leads to destitution, there truly is no such thing as society, only individuals and families.
Most working class people who choose this route see no alternative to costly, insecure tenancy. And this must change.
Clearly, radical action is necessary. The socialist housing programme we fight for includes:
A massive expansion of housing for social rent led by local authorities and housing associations.
Strong, effective regulation for the private rented sector – with clear high standards on cleanliness, central heating, double-glazing and insulation.
The introduction of powerful rent controls – to ensure tenants can budget and to eradicate cruel price gouging.
Taking Scotland's long-term empty homes into public ownership, and renovating them for use in social rent.
Funding to adapt housing, making it safe for Scotland's elderly – allowing people to continue living in their homes with dignity and comfort.
Vastly improved tenancy rights – to ensure real security for people in the private rented sector.
Safe housing for women and families who have suffered domestic violence or other forms of abuse.
Make across the board improvements to social housing in order to prevent serious damage to the physical and mental health of tenants across Scotland.
Over time these straightforward measures would shift the balance of power back to working class people and wrestle housing provision back to the public sector where it belongs. It would eradicate much of the exploitative private sector and provide Scotland with high-quality housing provision it desperately needs.
At the same time, we challenge the entire culture of home ownership; a peculiarly British concept ruthlessly promoted by the Thatcher Government in the eighties and which for most people actually means chaining people to bank ownership. The price of the average home in Britain has gone up 43-fold since 1971 – from £5,600 to £245,000. That is not a misprint.
A socialist society would reject this. Everyone should have access to good quality, secure housing at reasonable rents. The SSP would establish the principle of housing fit for purpose as a social right for all as a key contribution to making Scotland a fairer and more equal society.
Bill Bonnar is the Scottish Socialist Party's 2017 council candidate for Govan. He has extensive experience with housing associations in Glasgow and South Lanarkshire, including Govan Housing Association.