Colin Turbett's campaign to be elected as socialist MSP for West Scotland has been backed by the National Union of Rail, Maritime and Transport Workers (RMT) on the initiative of the union's Glasgow Shipping Branch.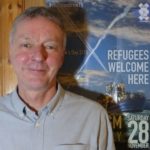 Colin said: "As RISE lead candidate for West Scotland, I feel very proud to get backing from the RMT union. This is, I believe, a personal endorsement based on my relationship with RMT activists over many years in support of CalMac crew struggles. However it is also a reflection of the work done in recent times by Ayrshire SSP members collectively in support of the RMT campaign to stop the effective privatisation of West Coast ferry services. That fight is far from over.
"After the fiasco of the crumbling school PFIs, we more than ever need socialists with principle in Holyrood who are prepared to defend public services against the profiteers and their friends, and fight for the interests of working people and the unions who represent them. Neither Labour nor SNP Holyrood governments in the past have shown ability to do this – change is in the air."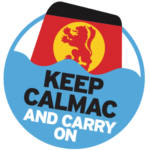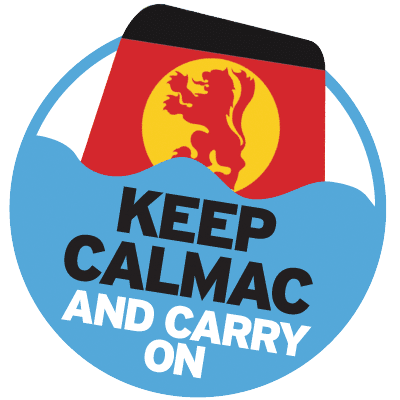 SSP national workplace organiser Richie Venton welcomed his endorsement: "This is tremendously welcome news, and especially well deserved by a candidate of Colin Turbett's calibre. The RMT's decision hasn't fallen out of the sky, nor is it an overnight conversion. It's the result of years of consistent solidarity work with the RMT and its members by the SSP, rallied by Colin.
"The SSP has been unflinching over 18 years in our support for the union on picket lines, in campaigns to repeal every anti-union law, against victimisation of RMT members, and in our shared aims of public ownership of rail and transport. Most recently, we've joined forces in battling to stop and reverse privatisation of Caledonian MacBrayne ferries – whilst the SNP government try to hide their failure to keep ferries public until after the ballots are counted and May's elections are over."
"The RMT won't regret this decision; we will continue to champion the issues that matter to them, with Colin Turbett – a very dedicated advocate of the policies we are proud to share with the RMT."