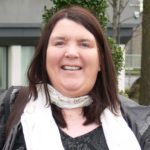 by Sandra Webster
Today, we pay homage to some of the superheroes of our society. They see us at our worst, when we are vulnerable, they are there for us. Everyone reading this today – including friends who are nurses – must have personal experiences and our stories which will be shared to many. They remind us there are people in the world who put dedication and duty, people before profit – day in day out.
I am glad to see them being recognised with a special day today. The NHS and its workers are precious; they are our true crown jewels. As you all know the NHS in England is being dismantled, prised apart and sucked dry by companies such as ATOS and Virgin Health and their board members. They are dismantling a system which was designed to bring about greater equality and free treatment at the point of need. I can remember my gran telling me stories of her friends having their tonsils removed on kitchen tables. Thanks to state socialist intervention, nothing less than cradle to the grave, we have safer treatment and an excellent standard of care.
This is being dismantled. The Cinderella services such as mental health are facing huge demands and shortfalls. Care in the Community is very often a postcode lottery. In Scotland, there is a shortage of GP services, which is felt most acutely in rural communities. It is people like nurses who keep the system going, often under great stress to themselves and their families, but they do it because they are committed to an ideal.
It is up to us too to celebrate them and show our appreciation. We can do this by fighting the cuts. Nye Bevan – Minister of Health from 1945 to 1951, who spearheaded the establishment of the National Health Service – said,
"The NHS will last as long as there are folk with the faith to fight for it".
We can make a difference and keep that reality alive. I believe there are enough good folk to fight the cuts at all levels. We must do this. We must appreciate what a precious gift we have, and prevent it from being chopped up for profit.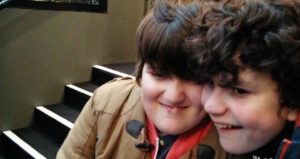 To all nurses today, we celebrate and salute you. I personally thank you for saving my child's life. Thank you for the care of our elderly relatives. I have so much to thank you, for as we all do. Let's remember why the NHS was set up and in gratitude fight the health cuts at Westminster and ensure Scotland's health needs are fully backed in Holyrood.
From all in the SSP, we give a heartfelt thank you.
Main Photo: Scottish Government (CC BY-NC 2.0)