This article is a brief summary of the startup and running costs, of implementing the Scottish Socialist Party's flagship free public transport policy.
Cost of public ownership
The Glasgow Underground and Lothian Buses are already in the public sector, though they would need to be re-organised.
The three major targets for public ownership would be First Bus, Stagecoach and ScotRail. This would bring the main transport providers into social ownership.
A big chunk of the transport infrastructure is already publicly-owned and funded, including bus stations, bus shelters, railway stations and the rail track.
However, the buses run by First and Stagecoach would have to be purchased and the workforce transferred to Scotland's local authorities.
As a rough gauge, the publicly-owned Scottish bus industry was sold in the mid-1990s for just over £200 million (the Scottish Bus Group for £96 million and Strathclyde Buses for £110 million).
Taking into account inflation, investment in buses etc, it would be reasonable to estimate that the cost of bringing the major bus companies into public ownership would be around £300 million. (it could be anticipated that bus reregulation would lead to a fall in the value and profitability of the private bus companies).
The ScotRail franchise is due for implicit renewal in 2020. As representatives of the rail unions pointed at the recent Scottish Labour conference, ScotRail could be brought back into the public sector at zero cost. The Scottish Government already subsidises ScotRail to the tune of £200 million a year, even although the franchise is now a profitable concern.
Cost of expansion to cope with increased demand
Although extra services would be required, this would not be a straightforward equation in line with extra passenger numbers, because many buses and trains run with spare capacity, especially during off peak hours.
There is also substantial duplication and inefficiency arising from bus deregulation; a regulated, planned and integrated transport system would make more effective use of existing resources.
Nonetheless, in order to move vast numbers out of their cars and onto buses, trains and ferries, it will be necessary to accompany a free fares policy with a sizeable expansion of transport provision, especially in rural areas and in cities during peak hours.
It is impossible at this stage to quantify how much that would require, but as a starting point, we would suggest making available an extra £200 million for capital spending (on top of the costs of establishing a publicly-owned and integrated transport system).
An increase in staffing of 50 per cent (eg bus drivers, railworkers etc ) would cost around £250 million a year.
Total estimated costs (on top of existing public transport budget):
TOTAL CAPITAL COSTS – £500 million
ANNUAL RUNNING COSTS – £800 million
(The running cost takes into account savings of over £50 million a year profit from FirstBus, Stagecoach and ScotRail)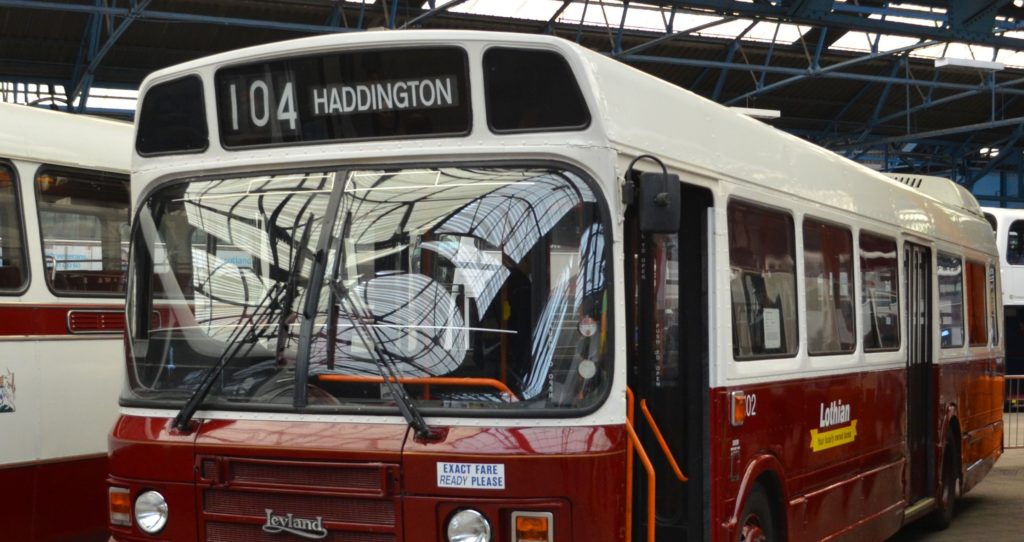 Projected Savings
Road accident reduction.
The Scottish Government estimate the annual costs of road accidents in Scotland at £1.4 billion (2003). By slashing road traffic, the toll of death, injury and damage could be reduced substantially, with financial savings to the NHS, business and insurance companies of hundreds of millions of pounds a year.
Traffic congestion reduction.
The business organisation, the CBI, estimates that across the UK traffic congestion costs £15 -20 billion a year. Even allowing for Scotland's less densely concentrated population, it is likely that free fares would save business up to £1 billion a year.
Road maintenance savings.
In 2007-2008, the Scottish Government will spend almost £900 million on motorways and trunk roads, including maintenance, capital projects and depreciation. Local authorities will spend another £300 million on local road maintenance. There is on top of that a backlog of £1.6 billion of local road repairs outstanding. A substantial reduction in road traffic could save hundreds of millions of pounds annually in road maintenance and repair.
TOTAL SAVINGS:
It is likely that an ambitious free transport policy backed up by expansion of services could generate savings to the public sector from roads maintenance and the NHS of anything between £300 million and £500 million.
By reducing congestion and road accidents, it could also save business up to £1 billion, based on the CBI's own figures. That means a total saving to the Scottish economy of between of up to £1.5 billion annually.
It could also generate further income from extra tourism, and from the economic boost that would be achieved by increasing the spending power of millions of workers.
While substantial sources of funding would be required to establish and run an expanded, integrated, free public transport system it would, in overall terms, be to the advantage rather than to the detriment of the Scottish economy.
Sources of funding
Under devolution
Even within the constraints imposed by devolution, there are various ways of funding a free public transport system.
Capital costs can be raised by cancelling, scaling down or postponing at least some of the highly expensive transport projects promoted by the Scottish Government, including the high speed rail link between Glasgow and Edinburgh.
The Scottish Government and Scottish Parliament can also transfer funding from the roads budget to the public transport budget.
Holyrood also has powers over the basic rate of income tax of up to three pence in the pound.
Because most of a new public transport system would come under the control of local authorities (and groups of local authorities), any funding for public transport would be designated a supplementary local tax, and therefore would fall within the powers devolved to Holyrood. This provides Holyrood with a range of fund-raising options.
Possible funding options
Under an income-based local tax, such as the SSP's proposed Scottish Service Tax, bands could be adjusted accordingly to raise the extra money in a progressive fashion with the rich paying more and the poor paying less.
The parliament has tax-varying power of up to 3 pence on basic rate income tax. A one per cent increase in income tax would generate at least £300 million a year. By imposing a supplementary local transport tax of three pence for those earning over £30,000 a year, an additional £300 million would be raised. A further £300 million could be raised by increasing the uniform business rate.
An alternative and straightforward way of financing free public transport would be to levy a 'transport payroll tax' on all businesses with more than 10 employees. Such a tax is used widely in France to fund public transport. The Paris Metro, rail and bus system, for example is largely funded through a payroll tax of 2.2 per cent, which generates well over two billion euros a year.
The tax is set as a percentage of the total wage bill; and is paid by the employer. To raise around £800 million, Scotland would need to set the tax at around 2.5 per cent, applicable to all companies in the private sector with ten employees or more.
This transport payroll tax could be offset against Corporation Tax, which is paid to the UK exchequer, effectively transferring up to 30 per cent of the costs to Westminter (ie 200-240 million).
Revenue could also be raised by imposing a special tax on HGV lorries towards the costs of road repairs and maintenance. The average juggernaut inflicts 50,000 times the road damage caused by a car. This HGV mileage tax would be based on annual mileage as registered on tacographs and would offset the roads budget, allowing tens of millions to be reallocated towards the cost of an expanded free public transport system.
Under independence
Within an independent Scotland, the funding of a free transport initiative would be straightforward.
There would be a range of options available, including oil revenues (the SSP supports extra taxation on oil profits and, ultimately, public ownership of the oil industry).
Hundreds of millions could also be generated through higher corporate taxation and/or a rise in the top rate of income tax.
And, by reducing per capita Scottish defence spending to around the level of the Republic of Ireland, an additional £2 billion would be available for public services and wealth redistribution (Scotland's share of the bloated UK defence budget is around £3 billion; the Republic of Ireland, which has population of four million, spends just £700 million on defence).