by Colin Fox
I spoke on behalf of the Scottish Socialist Party at a public meeting hosted by the Communication Workers Union in Inverness last week. The St Andrews Day event on 'Brexit, Independence and Workers Rights' heard me remind people November 30th is also the anniversary of John Maclean's birth.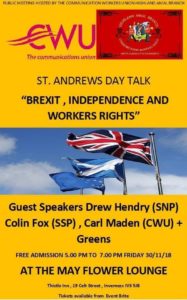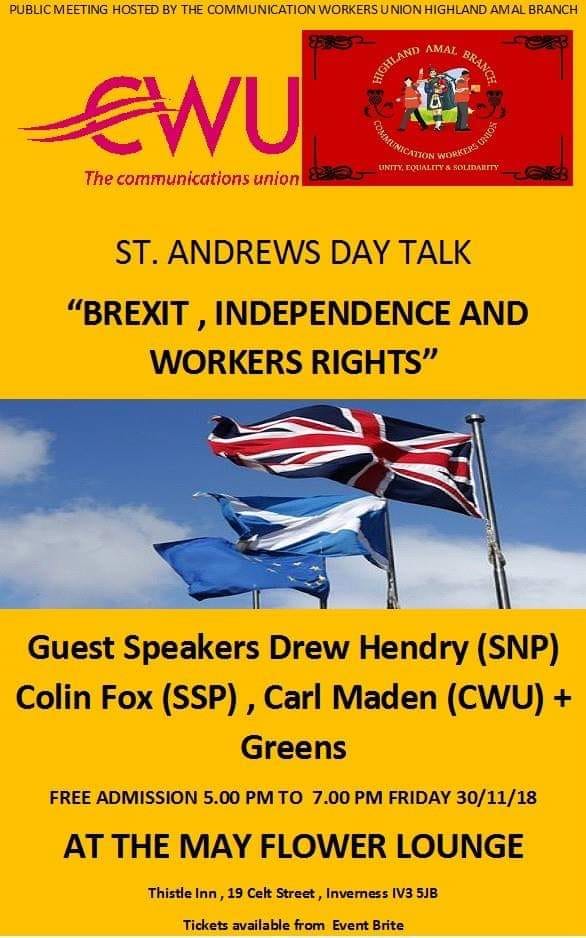 I pointed out that the SSP stood in the same shoes as the famous Red Clydesider as international socialists who campaigned for Independence because it would be both a defeat for British capitalism and an advance for democracy.
'British democracy' faces its most important vote in 50 years next week when Theresa May's 'Brexit' deal comes in front of the Westminster Parliament.