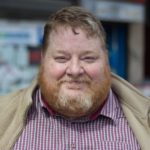 by Stevie Anderson
728 people in Scotland killed themselves in 2016.
Our national consumption of anti-depressant medication has doubled in the last 10 years.
In the UK 3 in 4 have felt overwhelmed by stress within the last year – 1 in 6 has considered suicide when feeling this way.
On a global scale, according to the World Health Organization (WHO) cases of depression have increased almost 20% in a decade, making depression the leading cause of disability worldwide, and as Sarah Collins highlights, one in nine young people have attempted suicide, over two thirds of Glaswegians have experienced loneliness and two thirds of young women have been sexually harassed at work.