For a Scotland Without Racism
Fight racism with socialism.
Tackle material inequalities and systemic racism through raising working-class income, lowering living costs, and developing universal access to public services like housing, care, transport, and the NHS.
Maintain Scotland's radical tradition of international solidarity, and support the global revolt against racism.
Inspired by the resistance of Black Lives Matter protesters in the United States, working-class people around the world are in revolt against racism. Scotland has its part to play.
People in Scotland still face daily abuse, harassment, and victimisation on the grounds of race, nationality, and ethnicity – hatreds stirred up by right-wing politicians, a right-wing press, and an economic system built around competition, not cooperation.
But racism is not purely personal prejudice – it is structural, and the solutions are structural. Building a Scotland without racism requires real change, not more of the same. In the words of Malcolm X, "You can't have capitalism without racism". Instead, we're building a Scotland of working-class cooperation – not capitalist competition.
Fighting Racism with Socialism
Decades of neoliberal government has not brought about the defeat of racism and fascism. In fact, racism is on the rise as the status quo breaks down – fueled by right-wing politicians and a right-wing press, who have seized on the crisis for their own ends. We need real change to halt, and reverse, the racist resurgence – we need to fight racism with socialism.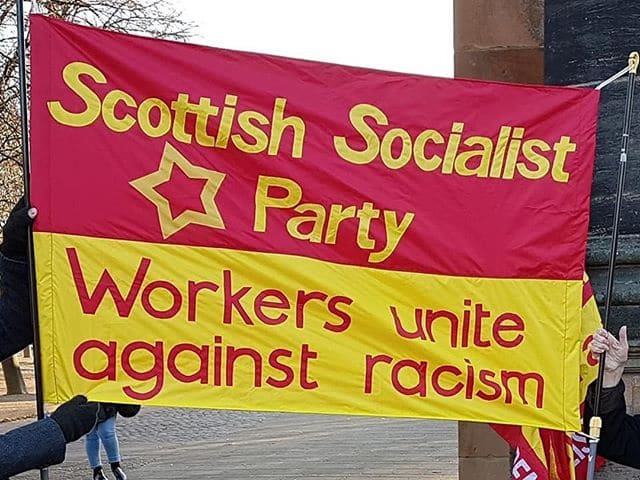 The SSP stands for the unity of all workers and young people against racism, poverty, and the capitalist system of ruthless exploitation that spawns them. United working-class people can, have, and will again defeat racism. But right-wing politics flourishes when the left is depowered – and capitalist governments of the last forty years have been too busy fighting socialism to fight racism.
Instead, the working class will fight racism by building social and economic solidarity in Scotland and around the world – tackling the economic and social routes of racism.
End Poverty Pay, Austerity, and Economic Inequalities
Structural racism is economic dispossession and social exclusion – poverty pay, austerity, and a lack of justice in the provision of public services and necessities. Right-wing politicians and the right-wing press want to blame low wages, insecure jobs, and Scotland's housing crisis on migrant workers. We know who is really to blame: the bosses and the billionaires.
We're fighting economic inequality and the bosses' misdirection by winning real change for workers. By setting a £12 minimum wage for all workers over 16, ending zero-hours contracts, putting working and Trade Unions in charge of workplace safety, and strengthening workers' rights we're breaking down the barriers that cause working-class economic exclusion – and that contribute to the exploitation of minority groups in Scotland.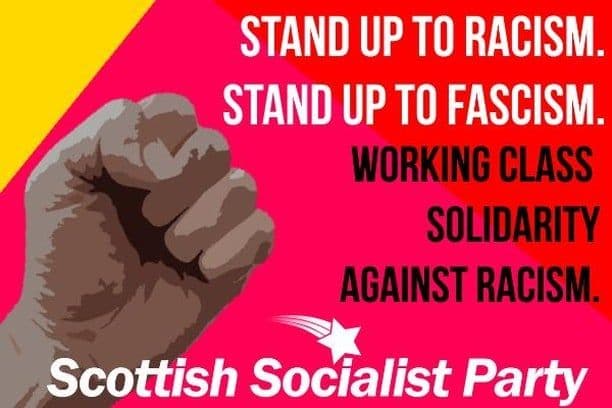 Scotland's minority communities, particularly recent migrants and Gypsy, Roma & Traveller peoples, face barriers accessing essential public services such as healthcare, social care, housing, and education. We're building a Scotland of quality, publicly-owned, universal public services to bring down barriers to access – and to ensure an inclusive, needs-based economy for people and not for private profit.
Our plan to solve Scotland's housing crisis will make sure that a safe, suitable, and secure home truly is an unconditional human right in Scotland, and end the problems of low-quality, overcrowded housing, and exploitative landlords. A publicly-owned National Care Service and real change in healthcare will improve conditions for workers – a significant number of whom are from minority backgrounds or are recent migrants – and deliver universal access to essential services.
Ending systemic racism means guaranteeing access to justice. That's why the SSP supports a full and transparent inquiry into the death of Sheku Bayoh – and full justice for the Bayoh family.
Systemic racism and exclusion create a situation where instances of suicide among Polish men in Scotland are nearly twice as high as among Scots. Coupled with the fact that 63% want Scotland to be able to set its own immigration policy, it's time Scotland had a conversation about what an independent immigration policy must look like – and how it can improve migrant life quality, not reduce people to a pure economic utility.
International Solidarity
Structural racism isn't just a national problem, it's a global one. It requires international solidarity with oppressed people everywhere. Scotland has a long and proud tradition of supporting movements for justice around the world – it's vital that we build upon that a movement for real change.
The SSP opposes Scotland's involvement in the endless cycle of war that has dominated this century. Whether it be the illegal invasion of Iraq, clandestine drone strikes, or proxy wars conducted through privatised arms trading, British and American militarism has cost countless lives in Africa and Asia. The casual destruction of African and Asian countries is racism on a global scale.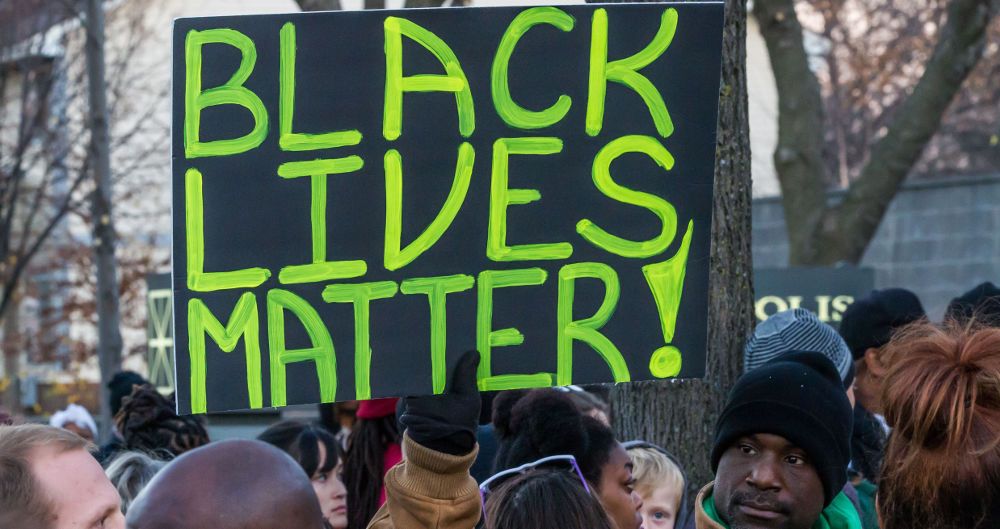 We fully oppose the United States' role in overthrowing democratic governments in countries such as Bolivia. The White House is supporting racist, right-wing plots to dispossess working class, black, and Native American people of their rights and resources – the same old colonialism in the 21st century.
The Scottish Socialist Party supports the international Boycott, Divest & Sanction movement in solidarity with the people of Palestine.
Black Lives Matter protesters in the United States have become the spearhead of the global revolt against racism. Racist murders, racialised inequality, and racist police violence have shocked and sickened working-class people everywhere. We support calls for prosecutions of all police who have carried out murders, removing from positions of authority those identified as racists and far-right activists, and demilitarising the police.
We Need You to Support Real Change
We don't have or want billionaire backers and big corporate donors: we only seek our support from Scottish Socialist Party members and the generosity of working-class communities. We need you to support real change.

Scottish Socialist Party members are card-carrying ambassadors for the working-class movement, and the most important resource we could ever have. Comradeship is the heart of the socialist movement.

Come rally; support real change today.