The attainment gap is the result of poverty and economic inequality – we can only close it by tackling poverty in Scotland.
Corporate commodification and profiteering Further and Higher education hurts education workers and students. Put students and workers first.
The Scottish Government has lost the confidence of education workers, and change is urgently needed.
Like health, education should be a right rather than a privilege. But in Scotland, inequality runs rife from preschool right through to postgrad. Where some children are taught in noisy, overcrowded classrooms without enough books to go round, others are taught in classes of ten, with state of the art resources and access to extra tuition.
Scottish education is Scotland's pride and joy – but the system is still failing working-class learners and Scotland's teachers. The difference is social class. It is a difference that ensures one child grows up to live a broad and prosperous life while increasing numbers of working-class children see their future narrow to a vanishing point of unemployment and poverty even before they reach their teens.
For learners and workers, Scottish education needs real change.
Poverty, Class, and Attainment
We know what the real cause of the attainment gap is in Scottish education: it's poverty, and poverty is a class issue. We can't meaningfully close inequality in attainment without fixing the inequality caused by poverty. That's why the Scottish Socialist Party pioneered the campaign for free, nutritious school meals for every pupil Scotland.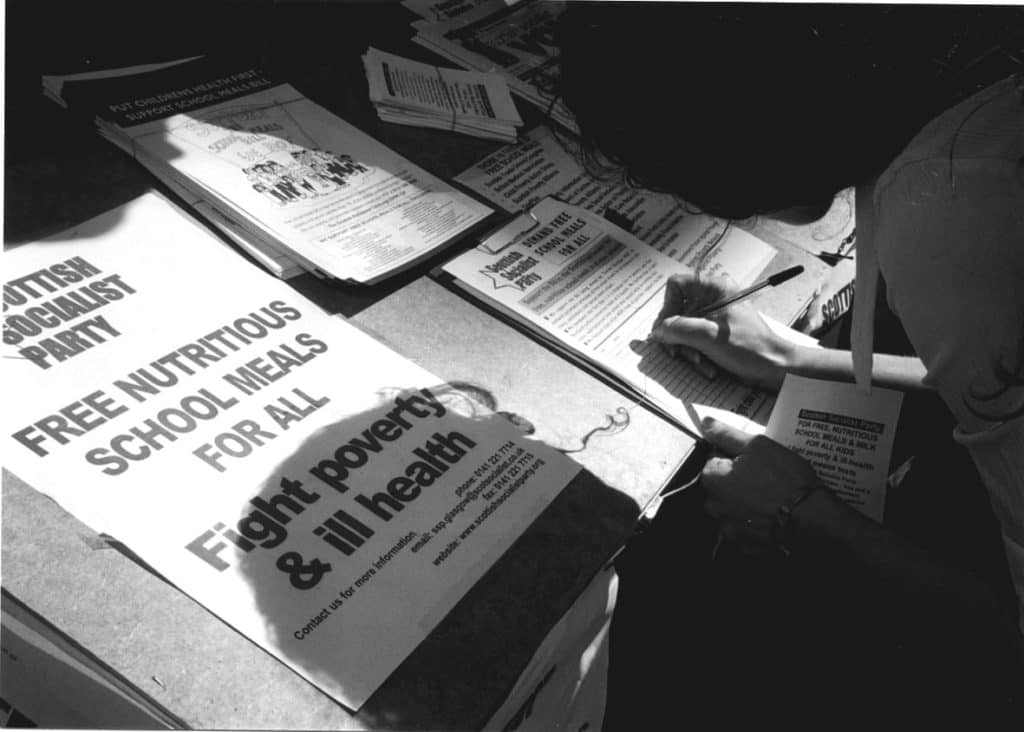 Living in households with low pay, insecure or no work, unstable housing arrangements, and poor access to important social services is the primary barrier to working-class learner attainment. That's why we're supporting learners and their families by winning real change for workers – increasing household income through an increase and expansion of the minimum wage and giving every parent the opportunity for hours that suit their family needs.
Tens of thousands of Scotland's learners are also young carers. Care responsibilities should never be a barrier to a strong education. That's why our plans for an expanded, publicly-owned National Care Service – which will provide material support and respite for all unpaid carers – is so important. Quality pre-school care for babies and toddlers up to the age of three.
To support learners and their families, we need quality pre-school care for babies and younger children, and free after-school care for all Primary and Secondary school pupils.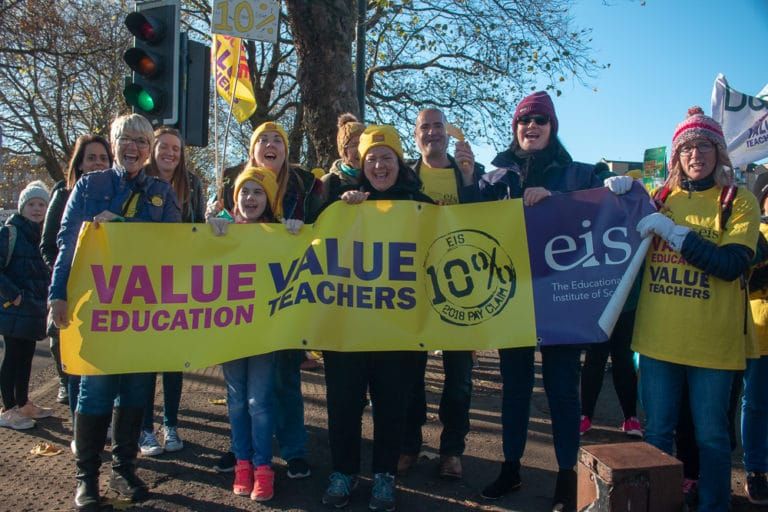 Our long-standing policy of expanded and free public transport services will make the school run easier and more accessible for all. We'll make sure that every learner in Scotland has a safe, secure, and suitable home – the basis of a strong education.
We support a maximum class size of 20, and hiring more teachers to make this possible – a long term solution to staffing shortages that does not rely on the precarious employment of supply teachers. This includes the recruitment of specialist teachers to support existing teachers in the areas of PE, Art, languages, Music, and IT, and the provision of bilingual and Gaelic education support.
The SQA results fiasco has shown why its critical to have and maintain a broadening of the criteria of assessment in schools to ensure attainment is not just exam based.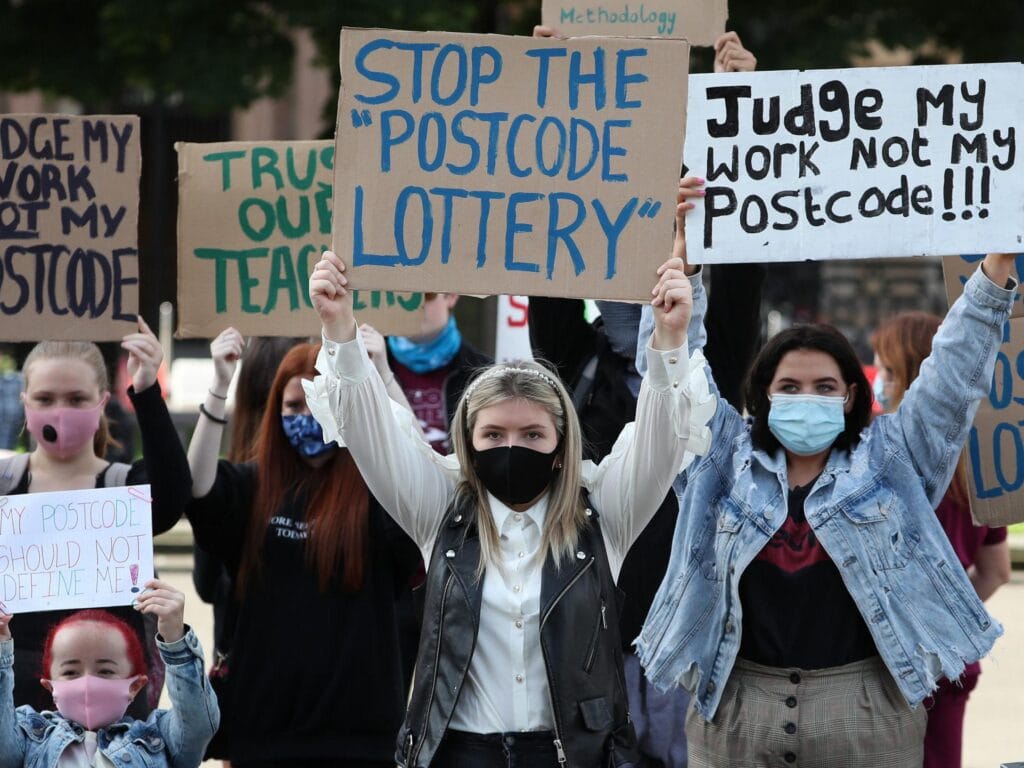 We still support nutritious free school meals with milk and water for all Primary and Secondary pupils, and replacing the private sponsorship of school meals with freshly prepared meals. We believe that all public education should be publicly-funded – including by terminating PFI robbery payments.
Instead of private profiteering in education, schools and school boards will become fully representative of local communities. We'll support community involvement in education as part of a national forum, involving parents, teachers, and school students, to help shape and monitor the school curriculum.
For People, Not Profit
Further and Higher Education must remain public services in Scotland, not a source of private profiteering and marketisation. When Universities put private interests first, students and education workers lose out. Public services should be publicly funded by progressive taxation – we are committed to opposing tuition fees in Scotland, and curtailing student personal contributions to Higher Education funding.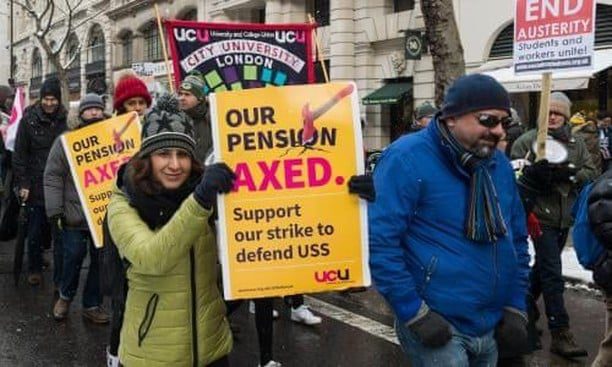 There is a systematic drive in Higher Scottish education to make education not a service to society, but a source of profit. Cutting pay, pensions and paid preparation time in order to fuel the commerical success of a marketised system – and to fund the grotesque salaries of Vice Chancellors, whose basic salary starts at £250,000, their incomes having risen by up to 77% in the same decade during which staff pay has crashed by over 20%.
Students studying away from home need safe, secure, and suitable accommodation. This cannot occur when student accommodation is built, owned, and exploited by unaccountable firms based in tax havens. Instead, students need public investment in affordable, quality accommodation.
It's time to remove the undue influence of private businesses in the education system. We'll remove the automatic places for business sector representation on college boards, replacing them with representatives from teaching unions, ancillary staff, students, local councils, and local communities.
Worker Confidence in the Scottish Government
After presiding over the 30,000-strong teacher strike in 2018, failing to support numerous UCU strike actions, the disastrous SQA results fiasco, and failing to listen to education worker concerns during the schools reopening of summer 2020, the Scottish Government and John Swinney have lost the confidence of education workers in Scotland – because he doesn't support educators.
The Scottish Socialist Party has always backed education workers and learners, at all levels of education. We know that education workers have faced real attacks on their pay, pensions, and job conditions – and that the Scottish Government simply isn't listening.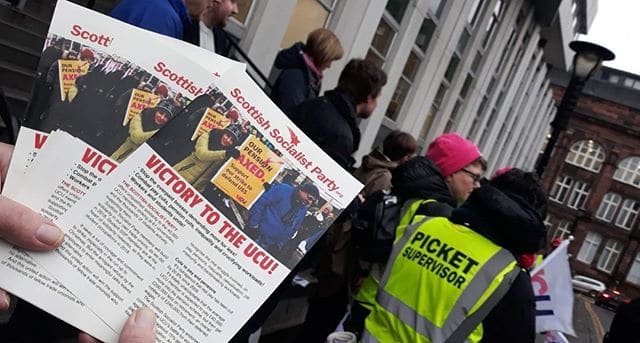 Education workers have been forced to the picket lines to combat a multitude of ills with the profit-driven, marketised education system. Crucifying workloads; an epidemic of insecure contracts, including zero hours contracts;  collapsing pay; an average 15% gender pay gap; and being forced to pay far more and get drastically less in their pensions.
The Scottish government should set an example, as a major funder of Higher Education, and refuse to imitate the brutal austerity agenda of the Tories at Westminster.
We Need You to Support Real Change
We don't have or want billionaire backers and big corporate donors: we only seek our support from Scottish Socialist Party members and the generosity of working-class communities. We need you to support real change.

Scottish Socialist Party members are card-carrying ambassadors for the working-class movement, and the most important resource we could ever have. Comradeship is the heart of the socialist movement.

Come rally; support real change today.