Open Meeting: Venezuela, What's Really Happening?
13 May 2019 @ 7:30 pm

-

9:00 pm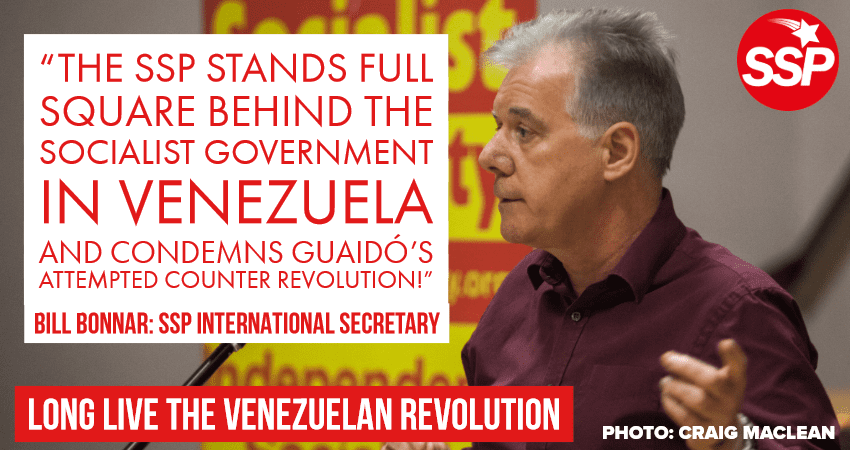 The Renfrewshire Branch of the Scottish Socialist Party will be hosting an Open Meeting at 7.30 pm on Monday 13th May in Paisley Grammar School, Glasgow Road, Paisley where the guest speaker will be SSP International Committee Chairperson and prominent analyst of Latin American political systems, Bill Bonnar.
In his talk entitled, 'Venezuela – What's Really Happening?', Bill will examine the political and economic situation in Venezuela, its causes and consequences. With a perspective formed by many years of involvement in and monitoring of political events in the region Bill will try to cut through the fog of misinformation which swirls around events in Venezuela and bring an analytical insight into the reality of external influence which drives events across Latin America.
All are invited, of any political persuasion or none, to attend and participate in the discussions which will follow Bill's talk.