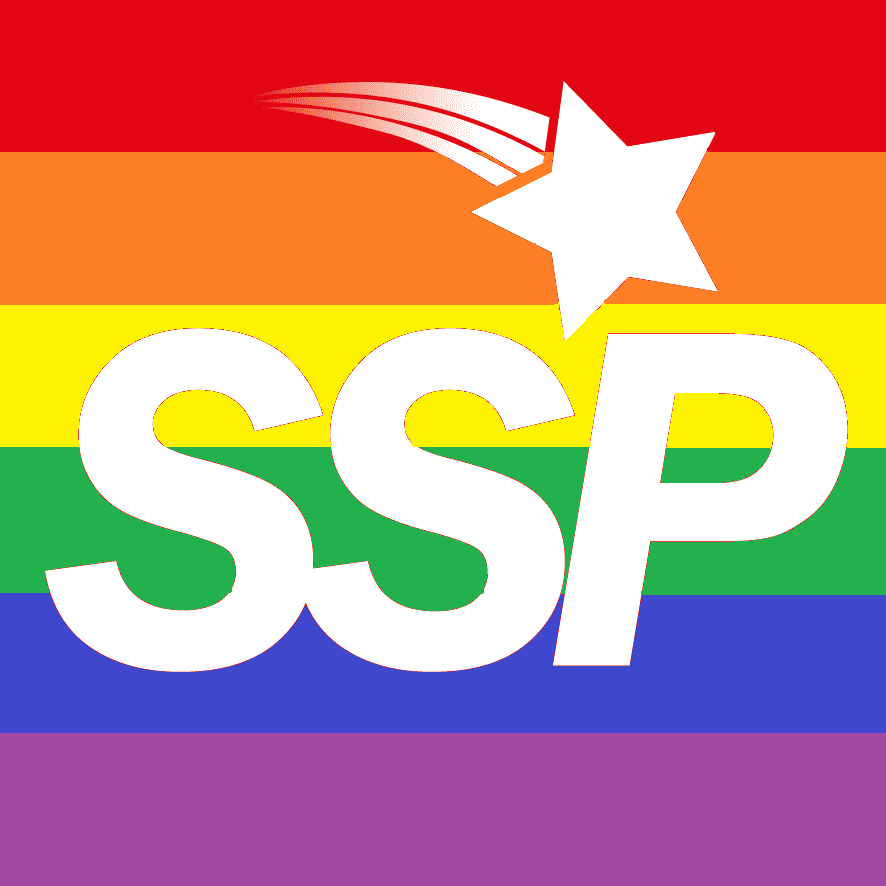 Liberation, not Rainbow Capitalism
Win an independent socialist Scotland founded on the principle of equality.
Demand emergency action on LGBT+ homelessness.
Recognise LGBT+ asylum seeker rights; scrap the traumatising Home Office system.
Enshrine LGBT+ pension rights explicitly into law after leaving the EU.
Guarantee funding for LGBT+ youth and community advocacy groups.
Deliver LGBT+ Officers in local government, and direct accountability of services to service users.
Our socialist Scotland is founded on the principle of equality. In our pursuit of equality for all, we recognise the importance of rejecting the oppressive practices inherent to capitalism.
Scotland has made important strides forward in fixing historic wrongs done to people on the basis of their sexual and gender identities. But, we must always be vigilant in defending those rights – and remain active in fighting against hate.
LGBT+ Rights are Radical Politics
Campaigns for the recognition and protection of LGBT+ rights have always come from a place of political radicalism. The rights won for LGBT+ people today are the result of work by radical, anti-capitalist, LGBT+ workers in the recent past.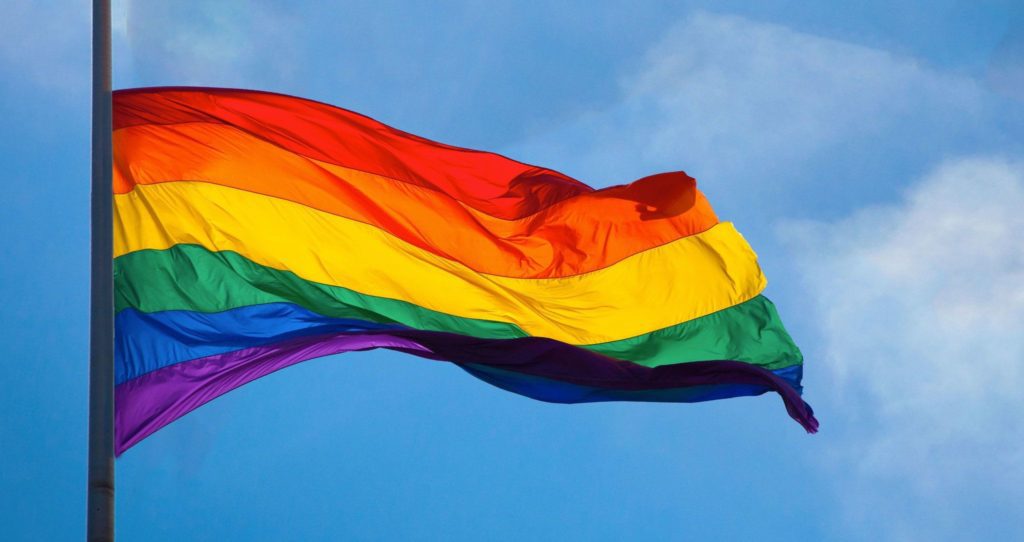 It's that same radical spirit that will drive us beyond Rainbow Capitalism, and into real liberation. Capitalism exploits LGBT+ politics and identities for profit, benefitting from the struggle while exploiting those who carry out the struggle.
Under capitalism, the LGBT+ working class experience disproportionate levels of homelessness, bullying, and discrimination; greater barriers in accessing healthcare; higher concerns about violent crime, and lower confidence in officials, the police, and judiciary.
These problems require radical solutions that cannot be delivered by capitalism.
LGBT+ Homelessness
LGBT Youth Scotland has found that LGBT+ people are disproportionately at risk of homelessness – with almost a quarter of homeless people being LGBT+, 77% of whom cite their identity as a factor in being made homeless.
The damaging effects of austerity and Scotland's deepening housing crisis do great harm to LGBT+ working class. We're demanding immediate action to provide housing to everybody who needs it, including safe, suitable, and secure emergency accomodation for those who have been forced from their homes.
We're taking action to tackle Scotland's housing crisis. A home is a human right, and equality for the LGBT+ working class won't be achieved until that is guaranteed.
LGBT+ and Asylum
The SSP supports the full recognition, in law and in practice, of LGBT+ persecution as a legitimate reason to seek asylum in the UK.
Increased funding must be made available for asylum seeker and refugee advocacy groups, legal aid, and community support – with fully-equipped specialist services for the unique circumstances of LGBT+ people seeking asylum.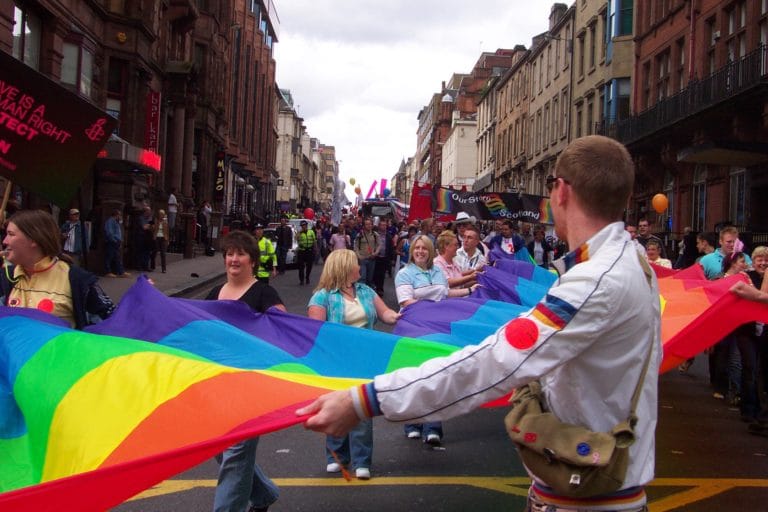 The British Government's treatment of LGBT+ asylum seekers is outdated, prejudiced, and unacceptable. 1,500 people seek asylum in the UK on the basis of anti-LGBT persecution every year, and the Home Office subjects them to a process that is invasive, ignorant, and traumatising.
We demand that the asylum process be redesigned to end the culture of suspicion and hostility – and replace it with one based on empathy and acceptance.
LGBT+ asylum seekers must be given access to a system led by specialists in areas of sexual identity and sexual trauma, and not be subjected to re-traumatising inquisition conducted by the Home Office.
Pension Rights
The Scottish Socialist Party campaigned for the equalisation of pension rights for LGBT+ families, and the end of absurd discriminatory practices.
We greatly welcomed the 2017 Supreme Court decision that ensured equal pension rights for LGBT+ partners. This was a victory won by LGBT+ workers against the bosses.
Now that Scotland has left the European Union, the government must commit to explicitly enshrining LGBT+ pension rights into future pension reforms, and ensure that there can be no legal rollback of these rights.
Youth and Community Advocacy
Community and educational projects by and supporting LGBT+ people are important tools in ensuring inclusion, tackling discrimination, and protecting wellbeing.
We welcome the increase in school projects aimed at preventing anti-LGBT+ bullying and discrimination from a young age.
However, we know that those most reliant on those services have been hit hard by lockdown restrictions. To make sure that LGBT+ people are not left behind, we're calling for guaranteed long-term funding for youth and community projects advocating for LGBT+ wellbeing.
In particular, we must take extra steps to tackle rural LGBT+ isolation through funding outreach and support projects across Scotland.
To help secure funding for LGBT+ needs, local authorities across Scotland must implement both dedicated LGBT+ Officers and systems of direct democratic accountability of service providers to the communities they represent.
We don't have or want billionaire backers and big corporate donors: we only seek our support from Scottish Socialist Party members and the generosity of working-class communities. We need you to support real change.

Scottish Socialist Party members are card-carrying ambassadors for the working-class movement, and the most important resource we could ever have. Comradeship is the heart of the socialist movement.

Come rally; support real change today.