Revive democratic pluralism in Holyrood – rethink "Both Votes SNP".
Raise your voice to demand more from your Government.
Deliver independence for real change, not more of the same.
Restore socialist representation that benefits us all: use your regional/list ballot to bring radical politics back to your Parliament.
Scottish National Party socialists, we know you want real change for Scotland, not more of the same. We also know committed you are to your colleagues in the SNP, and how strong your desire is to stand beside them in the fight for independence.
But politics in Scotland must change – not just after independence, but right here, right now. We know that you want a radical Scottish Parliament that stands up for working-class communities, and fights for jobs, a democratic economy, and independence. The Scottish National Party leadership are not delivering, and you should send them a message.
"Both Votes SNP"? Don't Repeat a Bad Strategy
In 2016, over one million pro-independence votes were wasted by the "Both Votes SNP" strategy. This is because the proportional representation system makes it difficult for parties that win a lot of constituency seats to also win regional/list seats.
Boris Johnson's Scottish Conservatives have benefited from this mistake. The result is a paralysed Parliament, and devolved leadership more concerned with defending the status quo than advancing possibilities for radical change.
We can't afford to repeat that mistake. We need to you to revive democratic pluralism and radical politics in Holyrood.
The Scottish Government's Record: You Deserve Better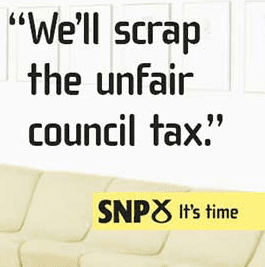 The Labour Party, the Greens, and the Scottish National Party all promised to scrap Council Tax – but you're still paying Council Tax. Citizens Advice Scotland says that Council Tax, the government giveaway to the superwealthy, is the "number one debt issue" they see. After years of universal acknowledgment that Council Tax is unfair, it's time to get on with building a system that properly funds local services.
In January 2020, Audit Scotland confirmed that Scotland is being ripped off by PFI robbery. They found that for the £9 billion worth of public infrastructure built through PFI contracts, "the Scottish public sector will make payments worth over four times the capital value of the assets built (over £40 billion) with £27 billion still to be paid between now and 2047/48."
"The Scottish Government accepts that using private finance to pay for public buildings is more expensive than other forms of funding" – but it is still strongarming local authorities into schemes that rip off taxpayers, plunder public funds, and lead to cuts in public services.
Scotland has a housing crisis, rapidly becoming a housing catastrophe, but the Government is only interested in protecting landlords. The Scottish National Party leadership promised you real action to control rent and protect tenants – but vetoed that action, and bailed out landlords with free loans instead. You were promised policies to control rent at a fair level – when no SNP MSPs supported the Fair Rents (Scotland) Bill, they broke that promise. We need urgent change to control rent, cap secondary homeownership, and restore the public housing stock.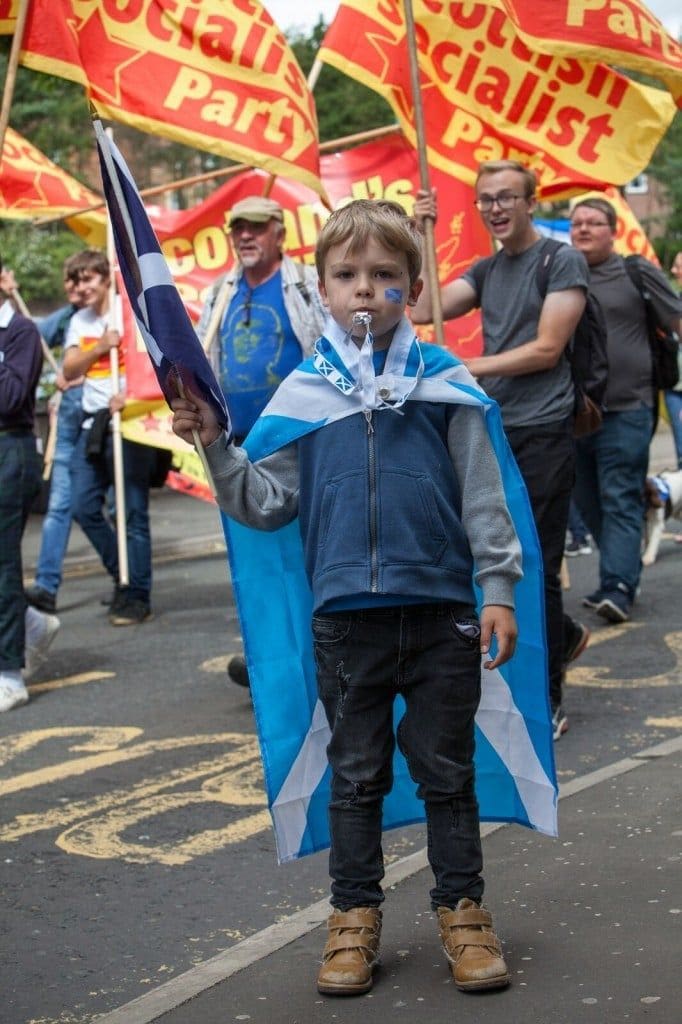 The pro-independence think tank Common Weal described care home COVID-19 deaths as "the single greatest failure in devolved government since the creation of the Scottish Parliament". SNP MSPs voted with the Tories to shoot down collective bargaining for care workers and are dragging their feet on using devolved power to build a publicly-owned National Care Service. The provision of PPE has been completely inadequate during the pandemic, and the Scottish Government has tried to privatise responsibility for the devolved issue of public health.
Since 2016, the Scottish National Party has repeatedly made flagship commitments to a second referendum on independence – and ran away from them when delivering means rocking the boat. The SNP spent three years pursuing the dead-end policy of a second European referendum – a direction that only delivered a Boris Johnson majority government and a "Hard Brexit" – rather than advancing the case for independence. The independence movement can't stay in limbo forever. We need working-class organisation and a radical programme to break our political paralysis.
The SNP declared a Climate Emergency and talked about a green transformation of our economy, but invited BP and Heathrow to sponsor their 2019 climate conference. The Scottish Government isn't doing nearly enough to meet Scotland's climate targets – and we're running out of time. If Scotland is going to host COP26 as a global leader on climate action, we need to ditch the political reliance on petrochemicals and renew the economy with a Socialist Green New Deal.
Scotland has a drug's death crisis, and it is getting worse. The SSP brought forward radical plans that will solve this crisis two decades ago, but the Scottish National Party leadership still won't listen and still hasn't acted.
Deputy First Minister and Education Secretary John Swinney has destroyed any lingering trust placed in him by education workers during the Coronavirus pandemic. His mishandling of exams results, and the contempt shown to education workers and their Trade Unions, makes clear why government should be accountable to a diverse and pluralistic Scottish Parliament.
Independence is About Real Change
The leadership of the Scottish National Party believes that the only way to deliver and win a referendum on independence is to make independence as palpable as possible to those already in power – using independence to maintain the status quo, not to challenge it.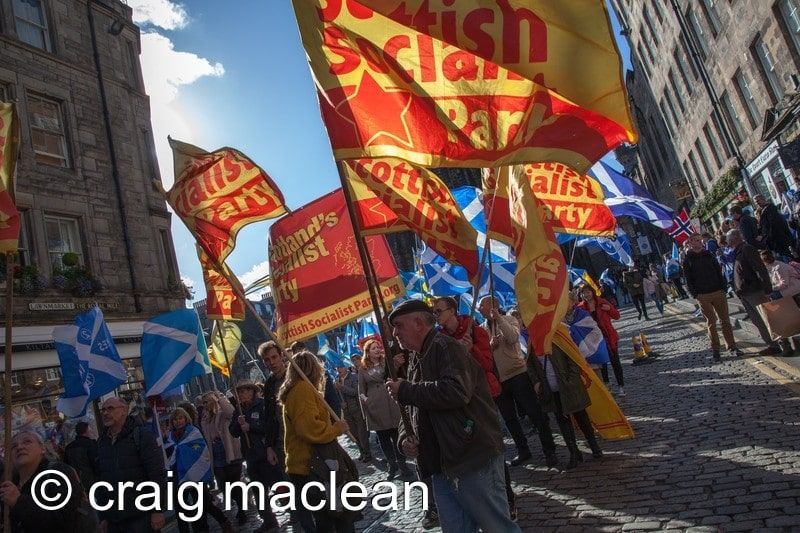 This won't deliver. Progress requires the support of a majority of people in Scotland – and the majority of people in Scotland are the working class. The only successful vision for independence – both why and how to win it – is one that prioritises and improves the lives and prospects of working-class people. The persuasive case for independence must be transformative for the working-class majority – and led by the working class.
We are not Nationalists, and independence is not about waving flags and changing passports. Our focus is the same as your focus – independence and self-government to benefit working-class people: delivering the tools to hold power to account, and the means to make real decisions about the national future.
Independence is about real change, not more of the same. The Scottish Socialist Party has always supported an independent, socialist Scotland – a modern democracy. Scottish independence must give us the tools to meet the challenges of the 21st century – climate crisis, automation, inequality, the instability of capitalism, the eroding of democracy, and the long-term consequences of Coronavirus – with radical action.
With Factions, Everybody Loses
Scotland has made incredible progress in becoming a more open and informed country. We are proud to have worked with you in helping make our society and our politics more inclusive, kinder, and more democratic. But factional fights threaten to disrupt progress through creating bitterness, exploiting mistrust, and putting career self-interest before the greater good.
We don't want to see a generation of pro-independence campaigners lost to a faction fight, and we don't believe that factional splinter parties offer a real alternative. Your energy, your passion, and your commitment are needed for a bigger, more important fight.
You know that Scottish politics, and the independence movement, should not become dominated by the internal disputes of a single political party. The movement must be bigger than this. That's why we need your support to return working-class politics, and political pluralism, to Scotland in 2021 and beyond.
The Broad Base for Real Change
During the 2014 referendum campaign, the SSP made this principle the basis of our campaign for Scottish independence. As members of Yes Scotland and the Radical Independence Campaign, we worked with you to shape the independence movement into a positive vision for a greatly transformed Scotland.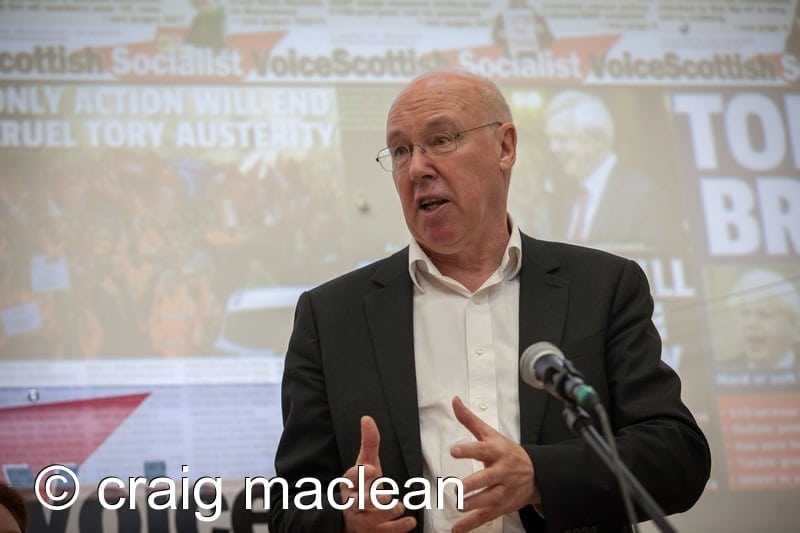 We want to work with you again, to make sure that the next Scottish Parliament regains its radicalism and that the Scottish independence movement rediscovers the transformative vision that will win a better country for us all.
By using your regional/list vote in 2021 to support the Scottish Socialist Party, you're turning the broad base for real change in Scotland into action – and shunning toxic voices. You're bringing democratic pluralism and radical politics back to Holyrood, and delivering a pro-independence platform with a vision worth fighting for.
The Scottish Socialist Party:
A Proven Record, a Vision for the Future
The Scottish Socialist Party doesn't just have a record of standing up for working-class communities and socialist principles, but of winning real victories and bringing the fight directly to the powerful.
The SSP brought the campaign for Free School Meals to the Scottish Parliament, and pioneered the battle to abolish NHS prescription charges. We took a bold, and correct, stance on radical action to solve Scotland's drug deaths crisis. We can work with other parties in Parliament to bring radical ideas forward again.
We have also campaigned for No Cuts budgets, in defiance of Tory, Labour, and Green cuts, and frequently joined fellow-workers in strike action and communities in protests and sit-ins against Council closure of schools, community facilities, and the slaughter of jobs and services.
The SSP has persistently campaigned for the abolition of the Council Tax and for a replacement Scottish Service Tax based on income, which would make over 75% better off, make the rich cough up, and DOUBLE income for local jobs and services. The Scottish National Party leadership, like Scottish Labour and the Greens, has broken its pledge to replace Council Tax.
We kept our promise, and pledge again, that our MSPs will only take home the equivalent of the wage of the average worker they represent.
We have put our members at the heart of the winning campaign within the Trade Union movement for a higher minimum wage for all over 16, for the abolition of zero-hour contracts, and public ownership as the alternative to private profiteering.
We need you to help win a socialist programme for Scotland. We are fighting for:
Your support will deliver real change and independence. That's why we're appealing to you to join the Scottish Socialist Party, or lend your Regional vote to SSP candidates in the 2021 Holyrood election to return socialist MSPs to Parliament.
Nobody Owns Your Voice
And you don't owe any politican uncritical support.

By supporting the Scottish Socialist Party on your regional/list ballot, you are supporting a pro-independence majority for real change, not more of the same.

We don't have or want billionaire backers and big corporate donors: we only seek our support from the generosity of working-class communities. We need you to support real change.