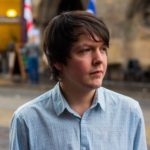 by Lewis Akers, Young Scottish Socialist Organiser
At the start of 2016 the Scottish Youth Parliament released their manifesto – a very large consultation of the views of young people in Scotland. It highlights, like poll after poll, that young people overwhelmingly support Remaining in the European Union. This is not because of some false romanticism of the European Union but because of the tangible results of many EU-led schemes.
European Social Fund
The European Social Fund is a scheme set up by the EU which aims to reintegrate those who are socially excluded back into society via the means of gaining new skills – something which was discussed at the last SSP National Conference.